As the year draws to a close – and new opportunities for growth and expansion open up – it's a great time to reflect on how far the Interfaith Family Shelter has come.
Not just in the past year, but in the last five years.
Today, the Interfaith Family Shelter serves more families than ever before.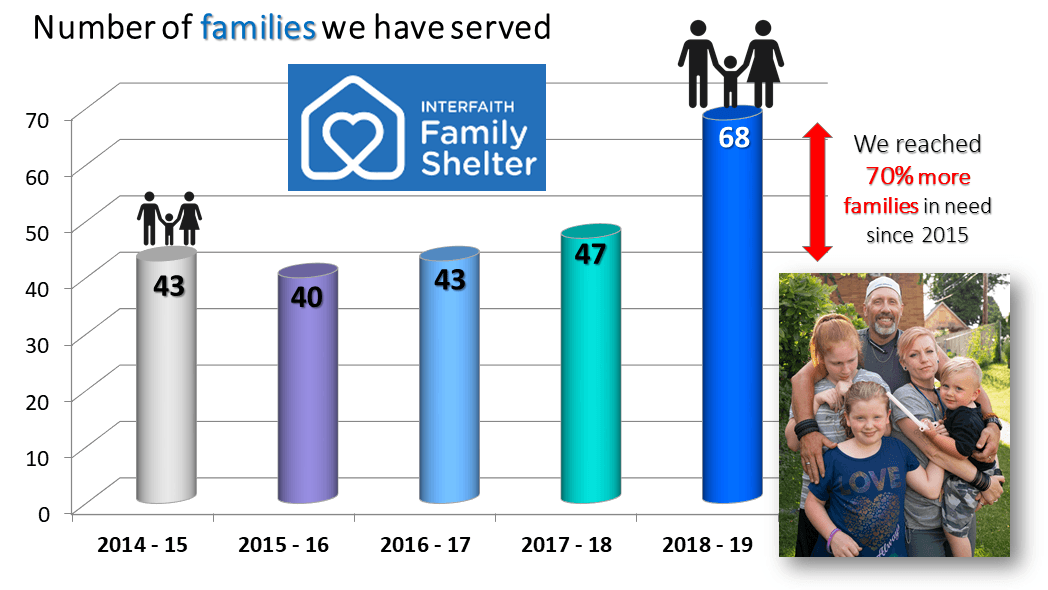 And this brings us a little closer to our vision: that no child sleeps unsheltered in Snohomish County.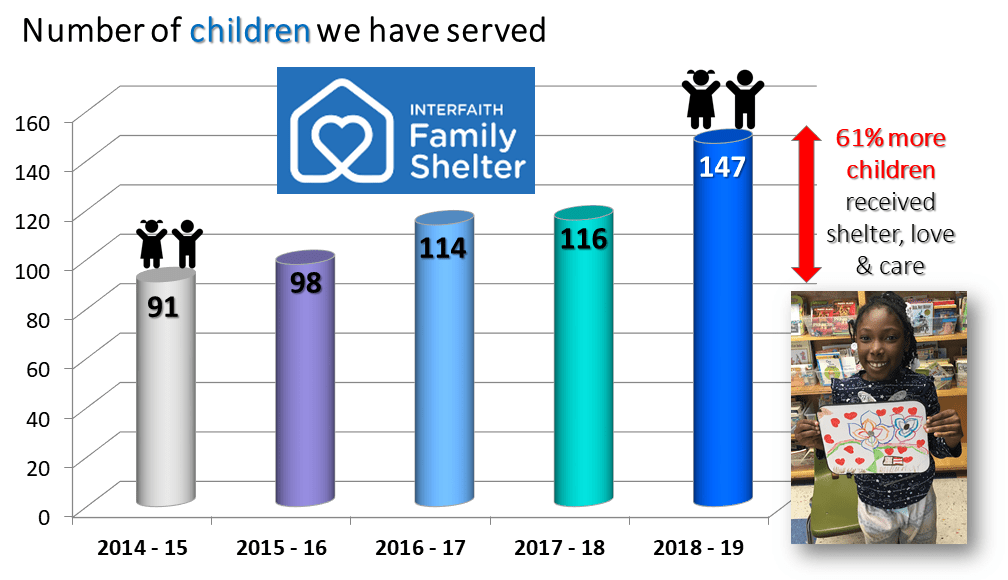 And the average shelter stay per family has decreased, which means two things:
We are able to get more families off the streets and into permanent housing. Last year, 80% of our client families moved from the shelter into a home of their own!
Shorter stays means that we are able to serve more families over the same time period. As residents become stable and independent faster, the shelter can accommodate even more families facing homelessness.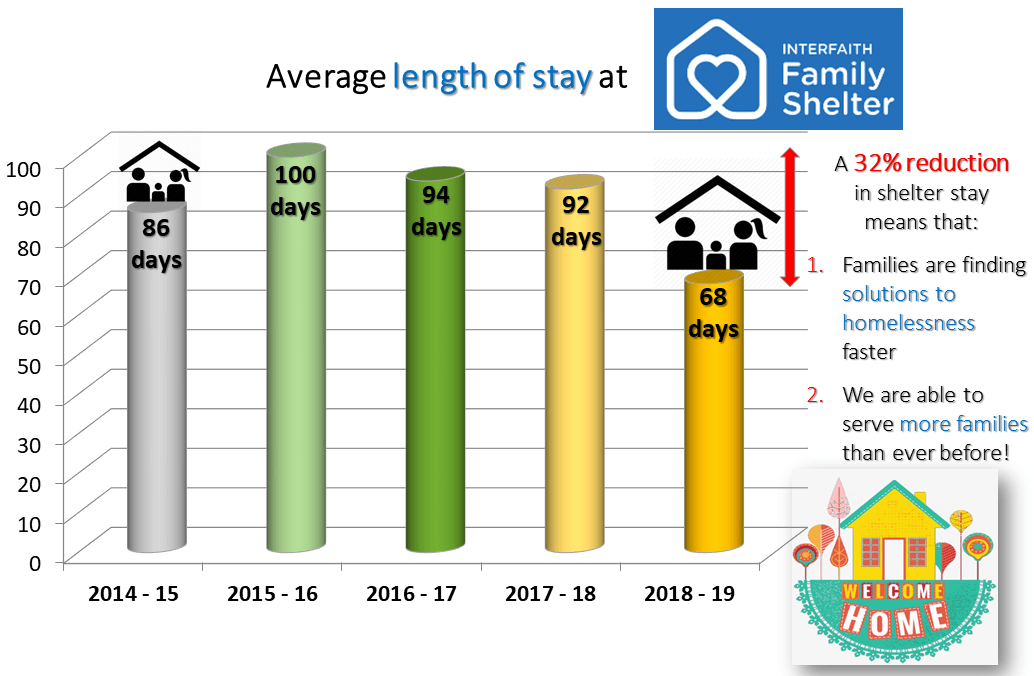 Cars to Housing extends our services to families living in their cars, helping them transition from their vehicles into homes of their own.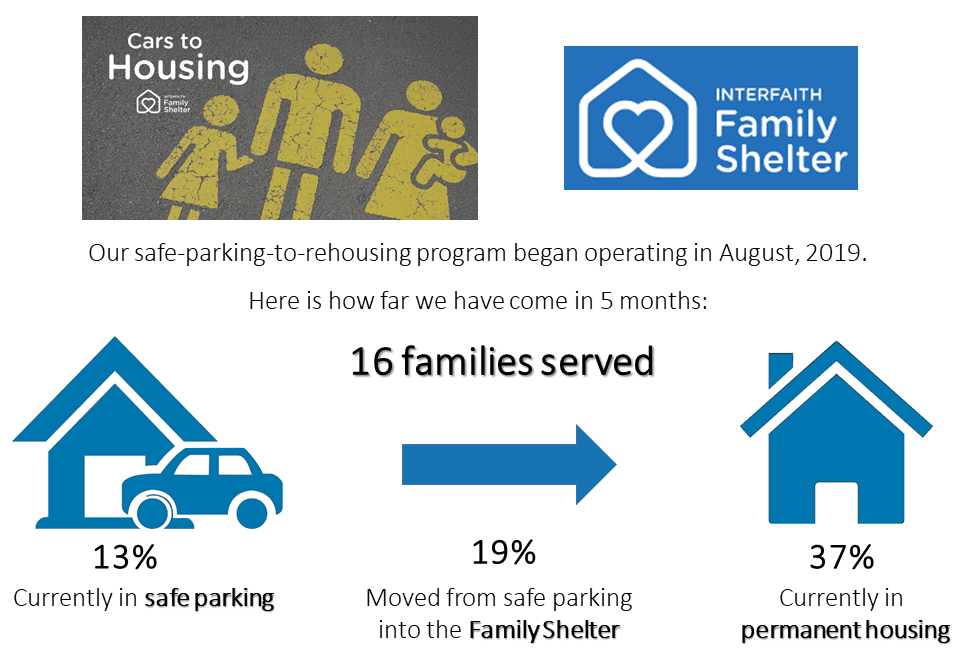 We hope to make a greater impact over the next year, as our Cars to Housing program and Miracle House extension expand the reach of the Interfaith Family Shelter.
With support from our community, faith groups, donors, and volunteers, we look forward to helping even more families overcome homelessness in the years ahead!