A Place of My Own: Jessica's Story
*Names have been changed
---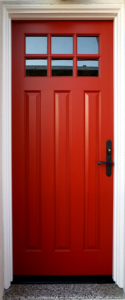 If Jessica could tell people one thing about being homeless, it would be this: "It's actually pretty expensive."
When you live in your car, as she did on and off, things can add up in unexpected ways. Batteries for flashlights run out quickly and need to be replenished. Food that can be eaten without any preparation is expensive. And then there's the cost of keeping gas in your tank, which depletes much more quickly in the winter when you have to turn on your car to keep warm at night.
"More than once, I got stuck. I got cold in the middle of the night, so I turned the car on to keep warm. When I woke up, I was out of gas."
Jessica found herself homeless a little over a year ago. At the time, she and her boyfriend were living with their one-year-old son at her boyfriend's parents' house. The couple was underemployed and struggling to make ends meet. She doesn't elaborate on the reasons she was kicked out of their house other than to say, "My boyfriend's parents never liked me."
Jessica left, but her boyfriend and their son stayed. She bounced from couch to couch or stayed in her car. She saw her son every other week, during visits with her mother. She wasn't welcome to stay at her mother's house during the times when she didn't have her son. "We've never gotten along."
After she lost her housing, things went from bad to worse. She lost her job and soon afterward found herself unexpectedly pregnant. Homeless and expecting a baby, she stopped looking for work. "Who'd hire me like this?" She points to her belly.
When she moved into The Family Shelter, she was thankful not to have to stay in her car through another winter. She quickly found her place at the shelter, planning the communal meals and pitching in to shop for groceries when staff cannot. Her son alternates staying with her and with his father.
But Jessica doesn't sugar coat her situation. Moving into the shelter was a step in the right direction. She is safe, more stable. She has a place to keep her belongings. a cupboard and fridge space, a door to lock and a warm bed. She has a case manager to help her find housing. But she is quick to point out that she is still homeless, and being homeless is not where she thought she'd ever be.
"Not a lot of people know I'm here. I know it's a step in the right direction, but its embarrassing." Her voice trails off and she looks away.
When asked what she is looking forward to most about moving into permanent housing, she grows quiet. After awhile she says simply, "I want my family back together."
---
see what else is new at Interfaith
---