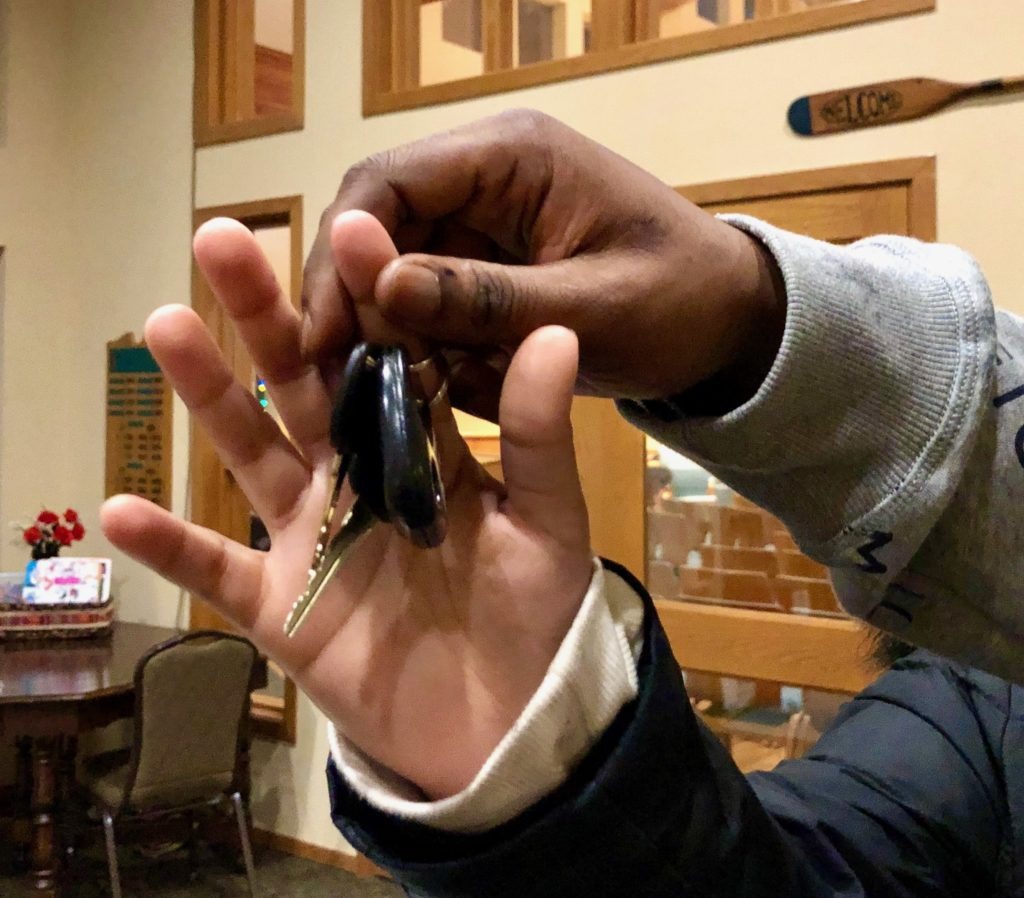 Jeremy and Jazmine Barefield had no idea what to expect when they showed up to the Marysville United Methodist Church on a rainy Friday evening.
"I thought that maybe someone had a few toys or clothes to gift for the kids," said Jeremy, when asked why he thought that their former case manager Sabrie Taylor had asked them to make the drive to Marysville.
The family had moved from the Interfaith Family Shelter into their own apartment about three years earlier. They had their hands full with both parents working full-time jobs and five little children, ranging from 10 through five years old.
Little did they know the wonderful surprise awaiting them!
Kass and Kim Clark of Marysville United Methodist Church had recently bought a new car, and had made the generous decision to donate their old vehicle. "We're at the point in life where we can choose to give away this older car," said Kim, "rather than sell it or trade it in." His wife, Kass, admitted to getting sentimental when she looked at the 2006 Saturn Vue. "It's a great little car," she said, as she clutched a folder containing all the ownership documents and maintenance receipts. "I've taken good care of it all these years; every oil change and mechanic visit is in here," she added, tapping the binder.
Interfaith's Rapid Rehousing Program Manager, Sabrie Taylor, invited the couple into the church foyer from the rainy parking lot. "These guys are special to me," she shared with the small group, as she introduced the Barefields. "They are the first family that I moved into Rapid Rehousing, and I am just so proud of how far they have come! They really do deserve this."
As the couple looked quizzically at each other and at the donors, Kass revealed the suprise: "We want to give you our old car as a gift. We hope you like it and that it will be useful to you."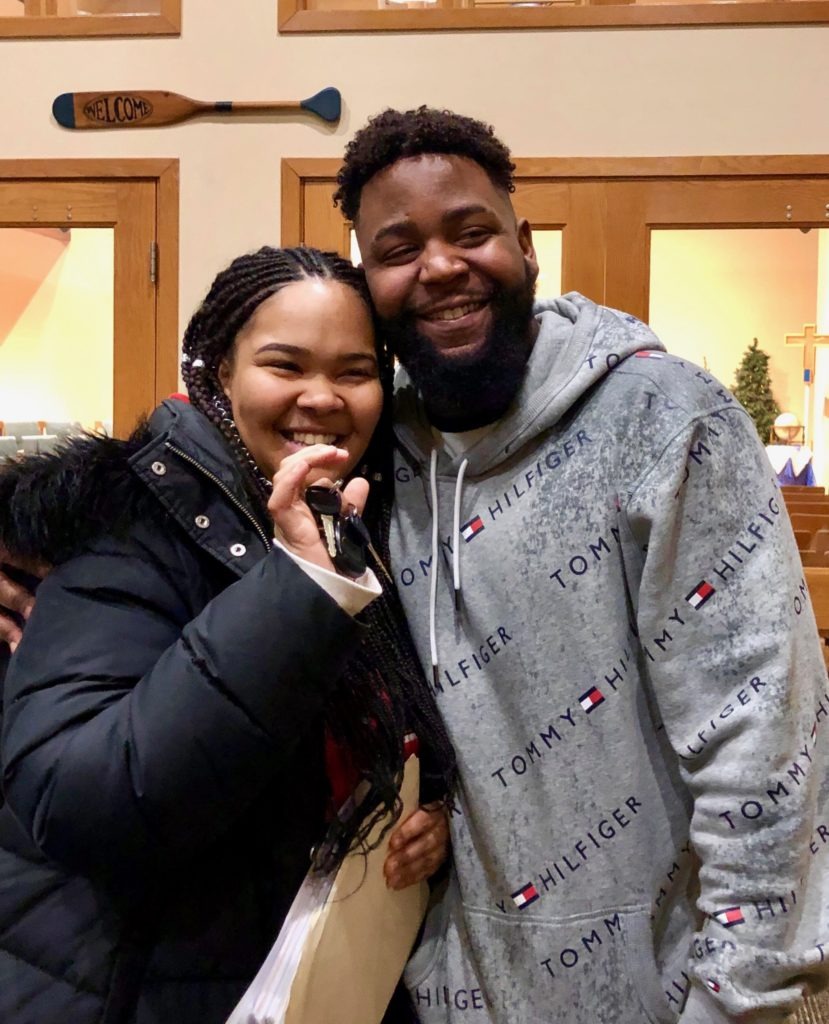 You could have knocked the Barefields over with a feather. Jeremy's face broke into an immense grin as he repeated, "Thank you! Thank you so much!!" again and again.
And Jazmine broke into tears, "This is so wonderful, you guys! You have no idea how much this helps us."
The couple shared how they had been struggling without a second car for some months. With just one vehicle, two working parents, and five kids, they had to make some tough decisions. "We wake the kids up and get everyone bundled into our car at 5 a.m., just so we can drop Jeremy off at work," said Jazmine. "It's been tough." She paused, and then said with a smile, "But it's gonna get a lot easier now."
Pastor Jenny Smith at Marysville United Methodist Church was all smiles, as she watched the vehicle trade hands. "As soon as I heard that the Clarks wanted to donate their vehicle, I thought of our brand-new partners: the Interfaith Family Shelter," she said. "I am so happy this all worked out. It's wonderful to be able to bring joy and happiness into a family's life at this time of year!"
Thank you so very much, Kim and Kass, for your generous gift! And thank you to Pastor Jenny Smith and our very own Sabrie Taylor for making this happen.
Do you know about our partnership with Marysville United Methodist Church, and brand-new extension of the Family Shelter in Marysville?
Click here to learn more and how to support us.
Help us bring Christmas cheer to families in need, all through the year!