Benefit Dinner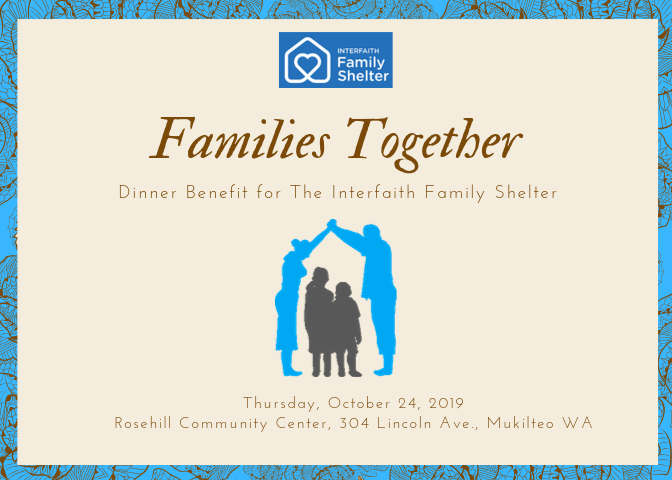 Families Together Benefit Dinner on October 24
Please join us at our annual Families Together benefit dinner for an evening of fine dining and inspiring stories, as we celebrate our accomplishments and fundraise for The Family Shelter!
Dinner is complimentary, but you must Register if you plan on attending.
We have limited seating. Please click here to RSVP.
We are currently experiencing issues with online donations.
If you are attending the dinner, please bring your donation directly to the event.
If you are not attending, please try making an online donation anytime after Mon, 10/28.
We apologize for the inconvenience.