Update from the Executive Director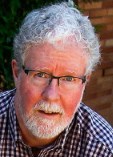 Dear Friends of Interfaith,
As we wrap up my first year at Interfaith and begin the next there are many things that I am thankful for. Most importantly, are the clients who have come through The Family Shelter this year.
We served 47 families made up of 189 individuals of whom 116 were children. This measure is up 6% over last year.
In this same time we found Rapid Rehousing for 41 families. These are market rate apartments that include some subsidy and case management for up to 1 year.
80% of our clients moved out of The Family Shelter into more stable housing. 90% of our Rapid Rehousing clients were still in their apartment after one year.
These successes only occur with the dedication of the great staff in The Family Shelter and in our Rapid Rehousing Pro-gram. Their tireless work to reduce barriers and find housing for our clients is truly remarkable.
The staff is backstopped by a crew of over 300 volunteers. Some were the team from Comcast Everett who brought 230 volunteers into our shelter to do a full refresh inside and out on April 22. Others are specific to a program like The Learning Hour. Each day the children in our shelter work on improving reading and math skills while they completed their homework. Others make the garden work or help us fix the plumbing and the blinds.
Thank you to all who have supported us this year at The Inter-faith Association of Northwest Washington.
Sincerely,
Jim Dean, Executive Director
July 2018
---