Families Together 2020 was a virtual event this year.
We were admittedly worried about how this would affect the scope of this event, its impact, and fundraising capacity.
Well, the numbers are finally in, and they are truly wonderful:
Total amount raised: $38,600       (61% increase from 2019)
Total number of donors: 138           (24% increase from 2019)
No. of devices logged in on 10/21 (for the event): 89
We could not have achieved these amazing milestones without YOUR support and generosity.
From everyone at Interfaith, a heartfelt thank you!
We are now halfway toward our estimated program costs for the upcoming year.
If you have not already made a gift, there's still time to support our valuable programs, and also claim temporary tax benefits through the CARES Act (Click here to learn more).
Help us meet our end-of-year goal of: $40,000
To support the following in 2021:
Program expansion
Homelessness prevention
Covid-19 impact on shelter programs & increased expenses for family clients
This year has been challenging for so many.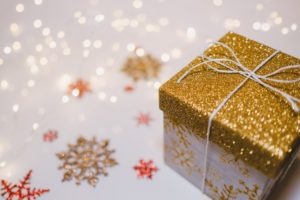 Your gift today will help families overcome homelessness, stay together, and keep healthy & housed.
Please help us reach our goal by making a gift before December 31.