You can still make a gift toward the Capital Campaign that will support maintenance and improvements at the Family Shelter.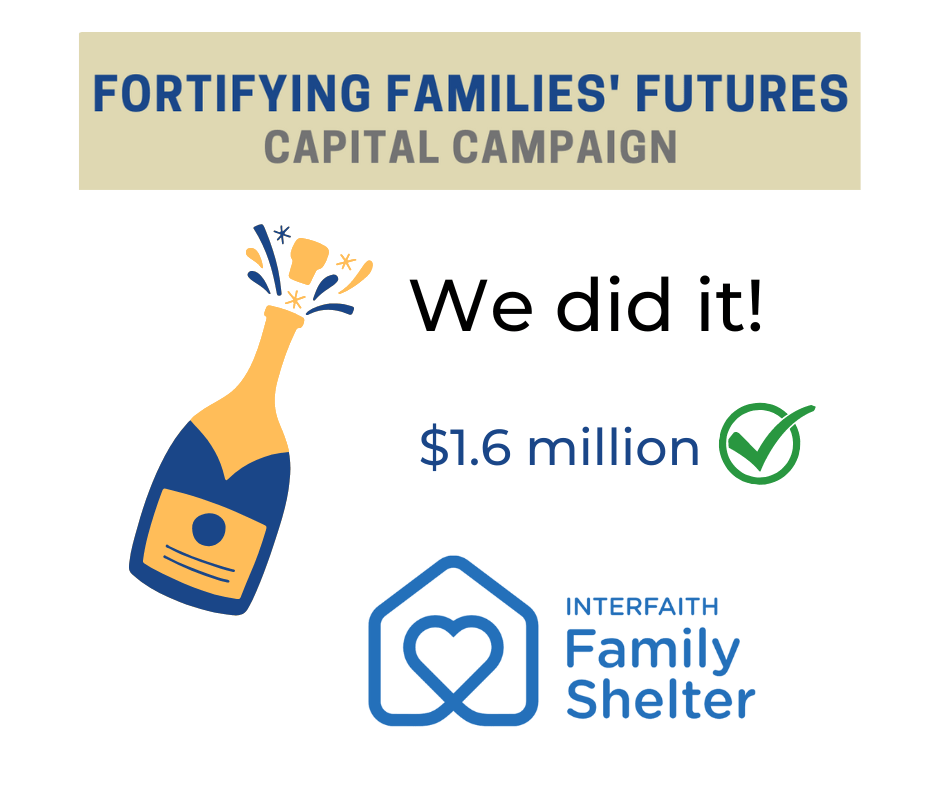 A Capital Campaign
to purchase the Family Shelter
and continue serving families
in our community.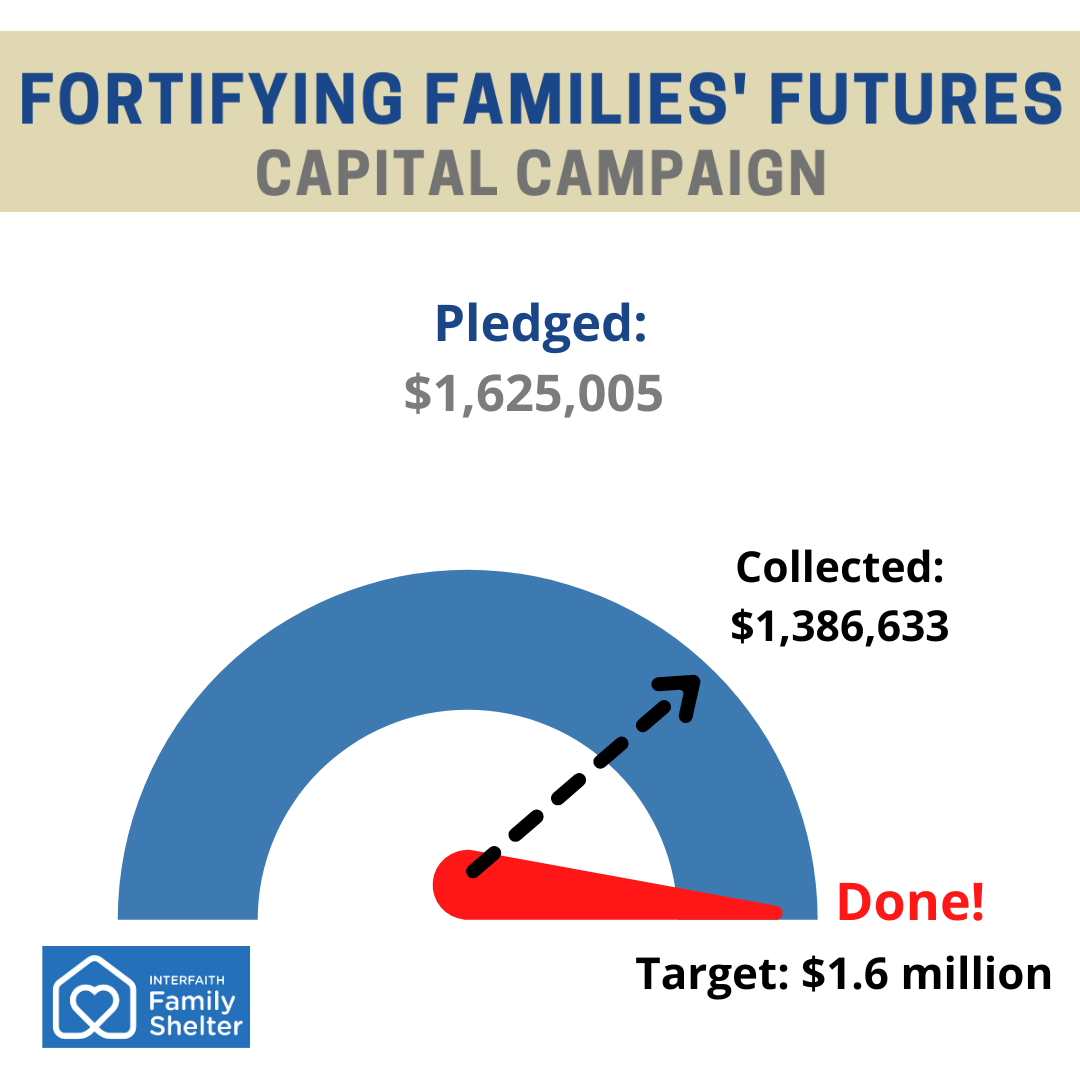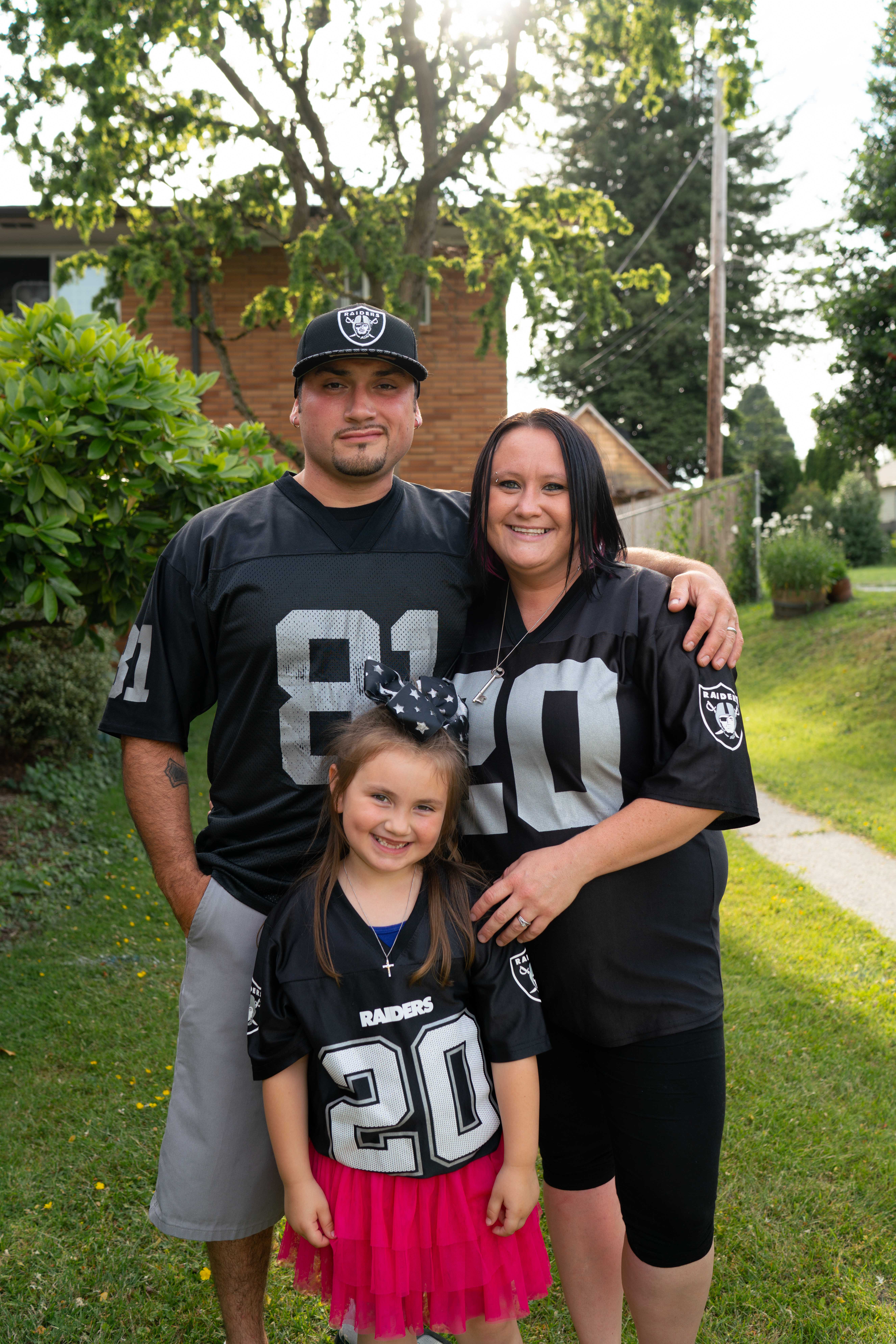 Why?
The Family Shelter is our primary shelter location 

that houses up to 11 families.
We serve about

47 families

each year at this site:

that's about

147

individuals

,

88

of whom are

children

.
We had previously leased this building from

Our Lady of Perpetual Help Catholic Church (Archdiocese of Seattle) since 1999.
Thanks to YOUR support, we have now raised the funds to purchase and own this important location that is vital to our programs.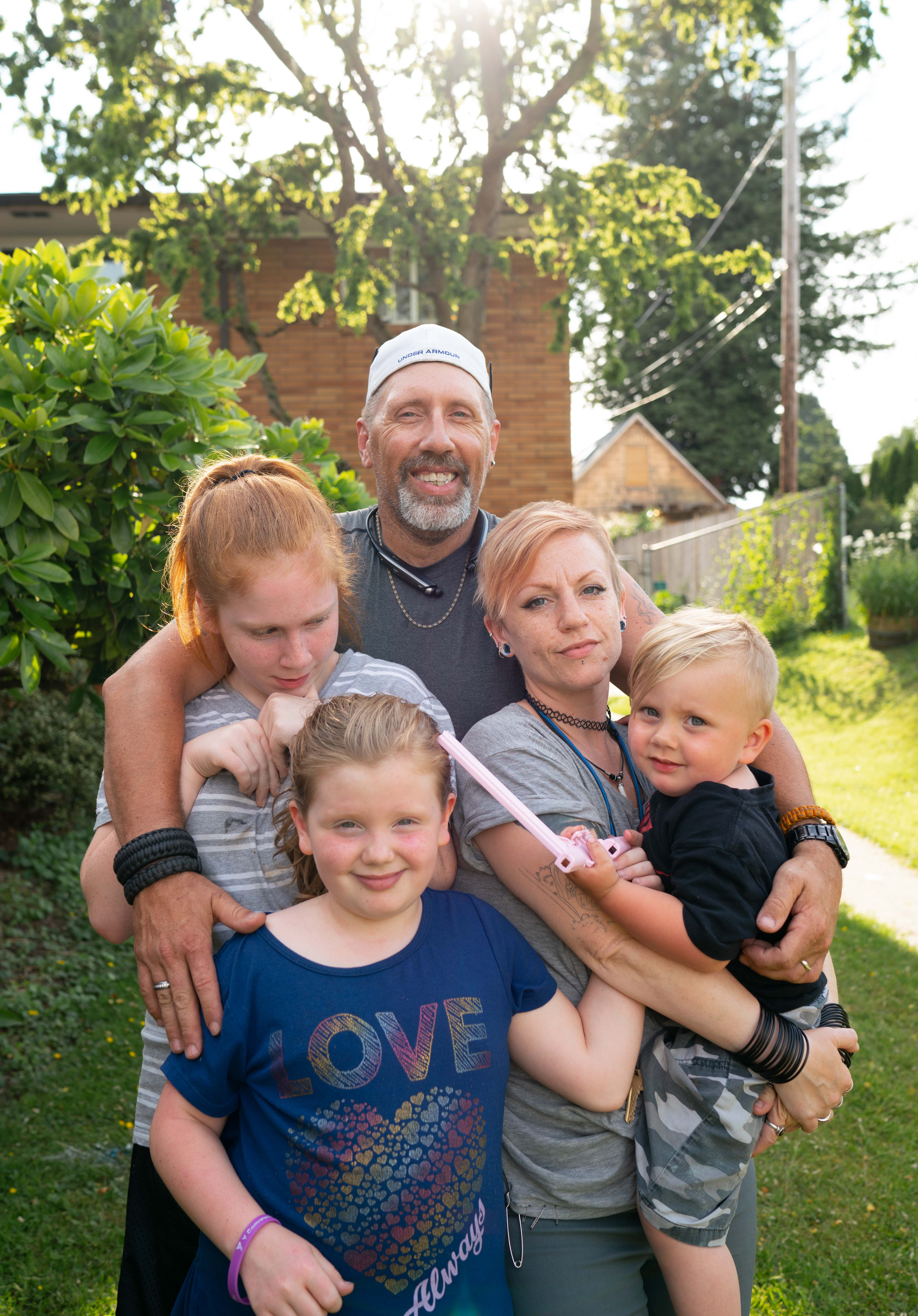 What was at Stake?
The Family Shelter provides an e

ssential service 

to families in our community and throughout Snohomish County.
Our Clients Say it Best
The Family Shelter has changed
many lives. Here's one story: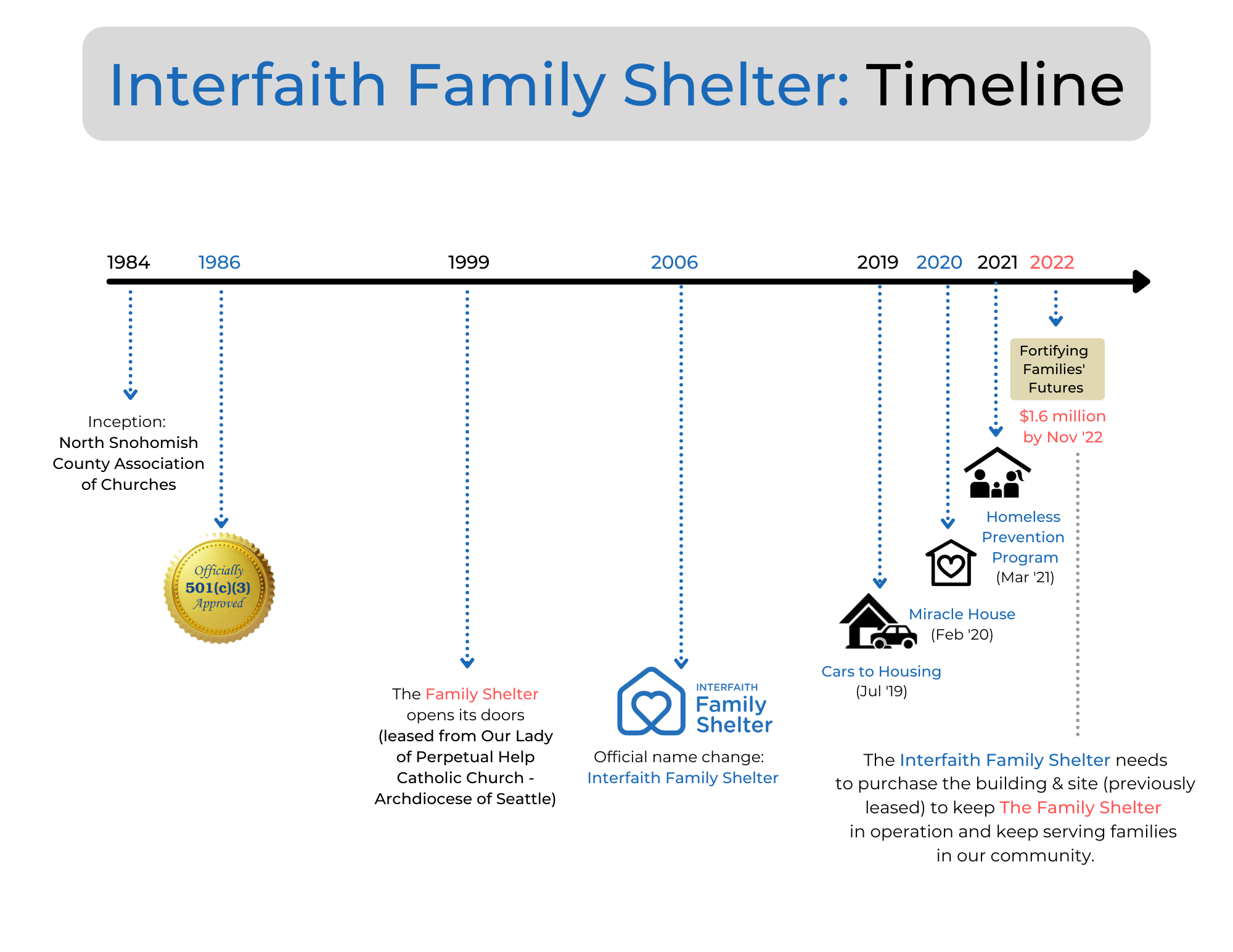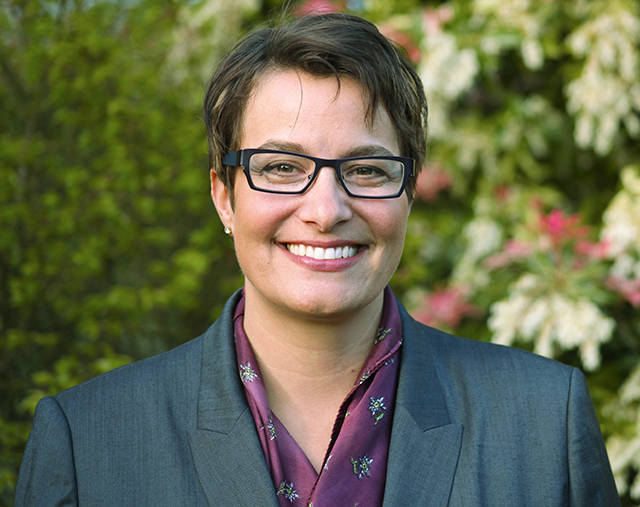 Mayor Cassie Franklin
City of Everett
"The Interfaith Family Shelter is such a valued partner in our community, providing resources to help families overcome homelessness and achieve long term stable housing… which is the best outcome for our entire community."
"The Interfaith Family Shelter is a critical contributor to our ability to serve homeless families. They have an amazing track record of providing emergency shelter to those on our streets and helping them find stable and lasting solutions. It is difficult to consider the gap in our social safety net if we do not have their facility in Everett. Interfaith exemplifies what it means to provide a helping hand in a time of great need and I am proud to support them."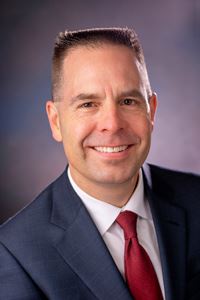 Mayor Jon Nehring
City of Marysville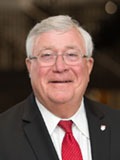 Bob Drewel
Snohomish County Executive (2004-2014)
"I have watched with awe, admiration and appreciation for the care and kindness the Interfaith Family Shelter delivers to our neighbors in need. The Shelter does what it says it will do and can do considerably more with your donation to this important Capital Campaign.
Please join me in contributing to this important and critical campaign!"
"The Interfaith Family Shelter is a crucial partner in serving families with children who are facing homelessness. Their programs and essential services have greatly benefited this community, and the Family Shelter  – their main shelter facility located in downtown Everett  – is an integral part of comprehensive efforts to combat family homelessness in our region.
I have personally endured homelessness as a child and know how critical it is to provide families and children with shelter and stability, so I am proud to support the Interfaith Family Shelter's Capital Campaign to purchase and continue operating the Family Shelter"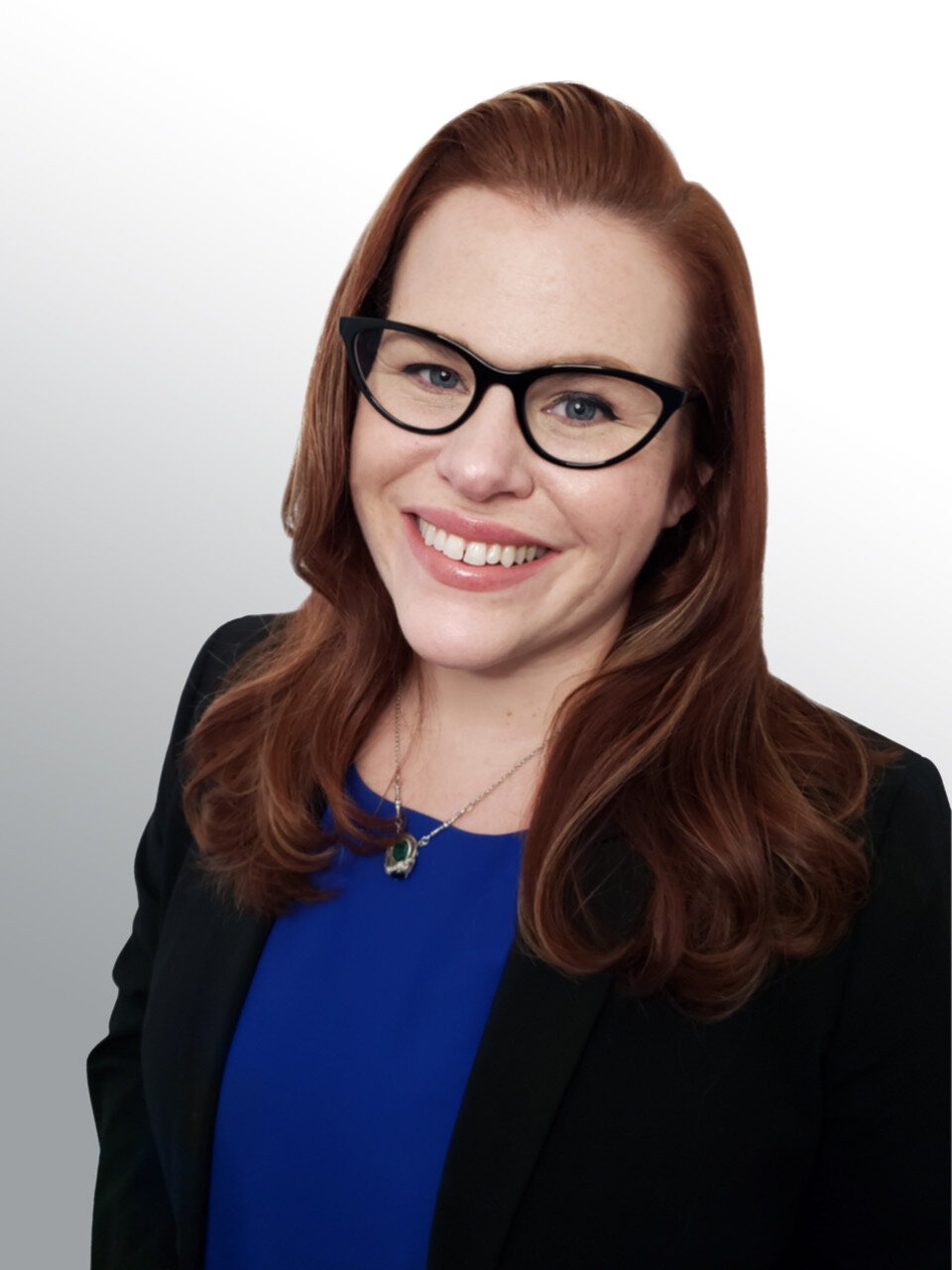 Mary Fosse
Council Member, City of Everett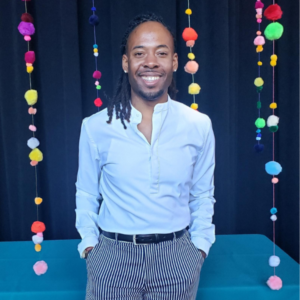 Jermell Witherspoon
Executive Director & Senior Pastor at United Church of Christ (2019-present)
"Addressing the systems that create frailties in our human condition is MOST steep in the love of our creator! It is essential and our responsibilities to meet holistic needs and ensure that our neighbors have a place to lay their heads. The Interfaith Family Shelter is diligently doing the day-to-day work of keeping families together, serving single fathers, teenage sons, and I am so grateful for their services.
As they work to provide families with permanent housing, it is vital that they purchase a permanent building to continue leading this work in our community. This is an organization and capital campaign worth supporting!"
"Partnering with Interfaith enabled many families to create a sense of home as they prepared for their next sustainable steps. I found the staff and leadership to be dedicated and inspiring.
Watching the program in action was pure delight and I'm grateful for their commitment to the health and well-being of our communities!"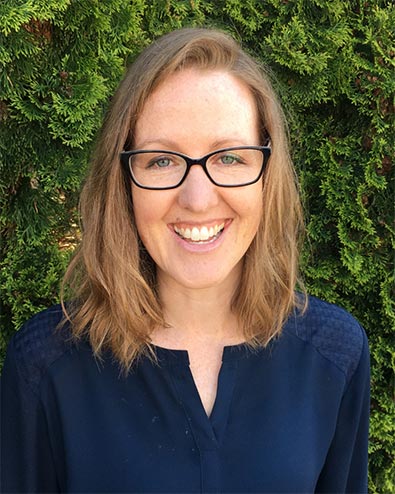 Rev. Jenny Smith
Marysville United Methodist Church (2017-2020)
Fortifying Families' Futures Pledge Form
FAQs
Have a question and don't see it here? Please contact us for information or clarification.
What is the duration of this capital campaign?
We must raise and pay the total funds ($1.6 million) by November 2022, per the purchase-and-sale agreement.
But we are spreading the campaign and accepting donor gifts and pledge payments over three years, through July 2025.
Why are you having a capital campaign at this time?
The Catholic church from which we have leased the Family Shelter for the past 22 years has decided to sell the property. Interfaith must raise $1.6 million by November 2022, per the purchase-and-sale agreement that we have signed with the Church.
Other community organizations have already expressed an interest in this same property. They will purchase the facility if we are unable to buy it by November 2022.
If that happens, Interfaith will need to either locate or build a new shelter facility, both of which are significantly much more expensive options than this ongoing Capital Campaign.
What is the deadline for making a pledge to this capital campaign?
We need your pledge no later than September 30, 2022, in order to make a decision on whether we can: (a) proceed with the purchase-and-sale agreement to buy the shelter site, and/or (b) make arrangements to borrow funds needed to meet our campaign goal.
What are the various funding sources for this capital campaign?
We are raising funds to purchase the shelter through: government funding, grant applications to private foundations, corporate giving, and individual donors. For more details, please contact us.
What happens if Interfaith does not raise the required funds?
We have two options:
If we are close to the campaign goal, we may be able to borrow the remainder in order to meet our target and purchase the shelter building and site. We will make a decision on this at the end of September 2022.
If we are not close to the required amount, Interfaith will have to back out of the purchase-and-sale agreement, and try to find an alternate shelter location for the Family Shelter. We will also lose $10,000 in earnest money as part of this process.
Do you have an alternate property and/or site identified, in case you do not raise the required funds?
No. If we are unable to purchase the Family Shelter building and site, we will have to  either: (a) identify and purchase a new facility, or (b) purchase and construct a new facility from scratch.
Both these options are significantly more expensive than the current campaign goal ($1.6 million) to purchase the current shelter facility.
Why not just buy more motel spaces to house homeless families?
Purchasing multiple motel spaces to shelter homeless families is considerably more expensive than raising $1.6 million to purchase, retain, and continue operating the Family Shelter.
Besides, Snohomish County already operates and monitors a comprehensive motel-housing program to address this issue. Interfaith's existing emergency-shelter-and-rehousing programs supplement and bolster the County's response to address family homelessness in our region.