The Interfaith Family Shelter has an open position for an Evening Shelter Monitor.
If you, or someone you know, has: (a) excellent organizational and conflict-management skills, (b) is a great listener and motivator, and (c) has a passion for helping others succeed, this could be the right fit for you.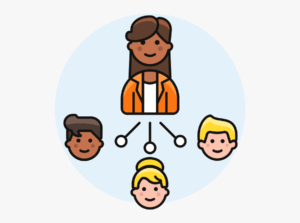 The Evening Shelter Monitor oversees client family routines at our shelter during the evening (2:30 – 11 pm, Tuesday – Saturday), and is also responsible for the peaceful and orderly operation of evening shelter activities. These include supporting evening meal preparation and clean-up, helping with setup and planning of the children's Learning Hour Program, and ensuring that daily house chores are completed.
A detailed job description is below.
If you're interested and want to apply, please email a resume and cover letter to Executive Director, Jim Dean.
Please note: No phone calls accepted. Only candidates under consideration will be contacted.
Detailed Job Description
HOURS: Full-Time Evenings 2:30 PM – 11:00 PM Tuesday – Saturday
SALARY: $33,280.00 – $36,400.00 depending on education and experience
REPORTS TO: Interfaith Family Shelter Executive Director
BENEFITS: Employer supported Medical and Dental Benefits available after 60 days
FLSA CLASSIFICATION: Non-Exempt
Essential Job Duties:
1. Maintain confidentiality of information about children and their families.
2. Ensure the safety and well-being of The Family Shelter children and adults.
3. Work cooperatively with staff and volunteers to ensure the peaceful and orderly operation of the shelter in evenings.
4. Maintain program equipment, materials and supplies needed for the Learning Hour Program.
5. Perform housekeeping duties as needed and directed.
6. Assist with accurate and complete documentation of evening meal menu and participation.
7. Participate in program, department and agency staff meetings when appropriate.
8. Assist with planning, setup, implementation and clean-up of the Children's Activity Room.
9. Attend and participate in required training sessions.
10. Maintain a composure and attitude that is positive and sensitive to children and their families.
11. Maintain records of disruptions and inappropriate resident behaviors.
12. Communicate with appropriate authorities and agency leadership when events require their involvement.
13. All other tasks and responsibilities as assigned and required by program goals and objectives.
Non-Essential Job Duties:
Other tasks or responsibilities as assigned to keep The Family Shelter safe, clean and healthy.
Job Requirements:
· Ability to relate to and work with ill, disabled, emotionally upset, and at times hostile people
· Ability to make independent decisions when circumstances warrant such action
· Reliable transportation
· AA degree or higher or equivalent similar experience
· Demonstrated ability to deescalate confrontational situations and communicate effectively in emotionally charged circumstances
· Clear Communications skills
· CPR and First Aid certification for infants, children and adults
· Food Handler Card
· Able to follow written and verbal directions
Working conditions:
• Staff may work with challenging clients and must have the ability to de-escalate caregivers, parents and youth.
Physical requirements:
• Must have the ability to run up and down indoor and outdoor stairwells in case of emergency.
• Communicate effectively with clients, staff, other programs, vendors and the public, both orally and in writing.
• Hear voice conversations and alarms.
• Possess close vision, far vision, side vision, depth perception, visual ability to read a variety of materials.
• Dexterity of hands and fingers to reach, handle and operate telephone, computer keyboard, record information in appropriate youth files and logs.
Interfaith Family Shelter will provide reasonable accommodation to qualified persons with disabilities if requested.
Interfaith Family Shelter is strongly committed to removing barriers and supporting inclusion and diversity in all its forms. We strive to create a safe and open atmosphere for families, individuals, staff, board members, community partners and funders. We learn from the diverse individuals we work with and embrace their unique attributes to ensure we fulfill our agency mission and core values. Interfaith Family Shelter is an Equal Opportunity Employer. We seek to provide equal opportunity for all persons without regard to race, age, color, religion, gender, gender expression, marital status, sexual orientation, military status, national origin, or any other characteristic protected under the law.
People of color and members of the LGBTQ community are strongly encouraged to apply. We are dedicated to the goal of building a culturally diverse and pluralistic workforce, committed to working in a multicultural environment and we strongly encourage applications from veterans, and marginalized populations; including people of color, women and those in the LGBTQ community. We encourage those with personal experience with homelessness to apply.
If you're interested in this position, please email a resume and cover letter to jdean@interfaithwa.org No phone calls accepted. Only those candidates being considered will be contacted.
The policy and intent of The Interfaith Association of Northwest Washington is to provide equal employment opportunity for all persons regardless of race, color, religion, citizenship, national origin, veteran status, marital status, political affiliation, sexual orientation, gender identity, disability, sex, age, status in regard to public assistance, or any other basis prohibited by local, state or federal law.