In the Spirit of Giving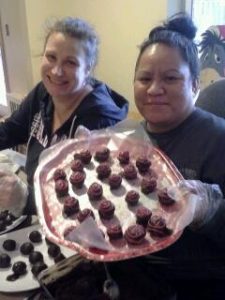 During the holiday season, our community rallies to make sure children and families in need receive presents. What is sometimes overlooked is the fact that having the opportunity to give is just as important as having the opportunity to receive.
With limited means, it often isn't easy for low-income families to give gifts to friends and loved ones.
This December, Volunteers from United Church of Christ made sure a group of homeless families was able to do just that. Armed with chocolate, sugar and candy thermometers, they hosted a Truffle Making Night at our shelter.
Families got a chance to laugh, learn and take a break from the stress of daily life. But most of all, everyone came away with beautiful, hand-made truffles to use as gifts for family and friends.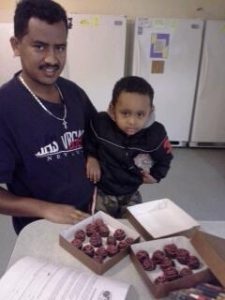 Thanks to the United Church of Christ for this wonderful event. Tis the season–for giving and receiving!
---
see what else is new at Interfaith
---