All through the month of February 2020, the Interfaith Family Shelter is showcased in the street-facing window of the Community Foundation of Snohomish County in downtown Everett.
Our window display interweaves Valentine's Day themes – beautiful paintings created by children currently residing at the shelter, and our staff – with information about who we are and how we serve the Snohomish County community.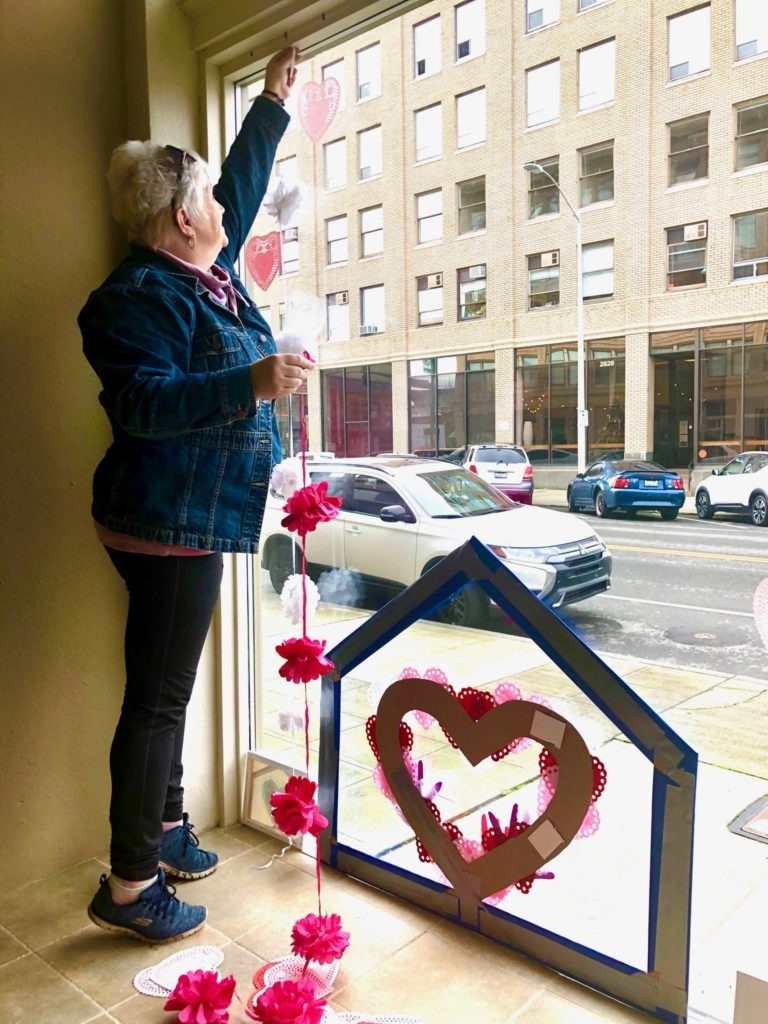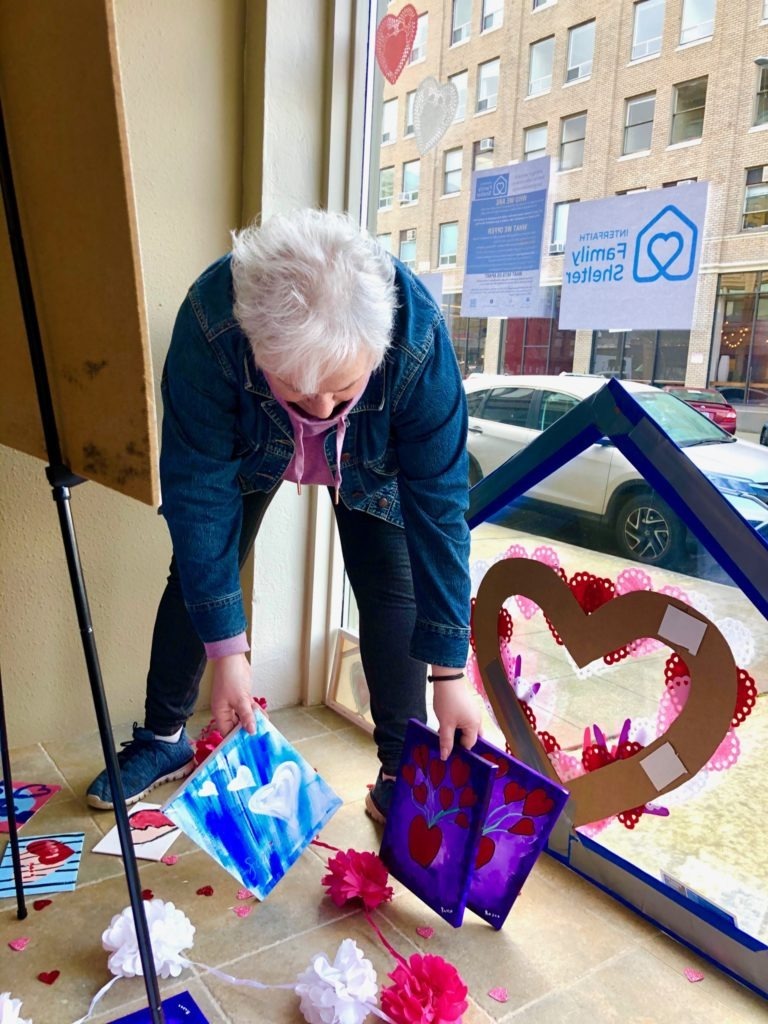 Administrative Manager, Sarah Olsen, assembles hand-crafted paintings and decorations.
You can stop by the Community Foundation's office on Rockefeller Ave. in downtown Everett anytime during February 2020 to admire our display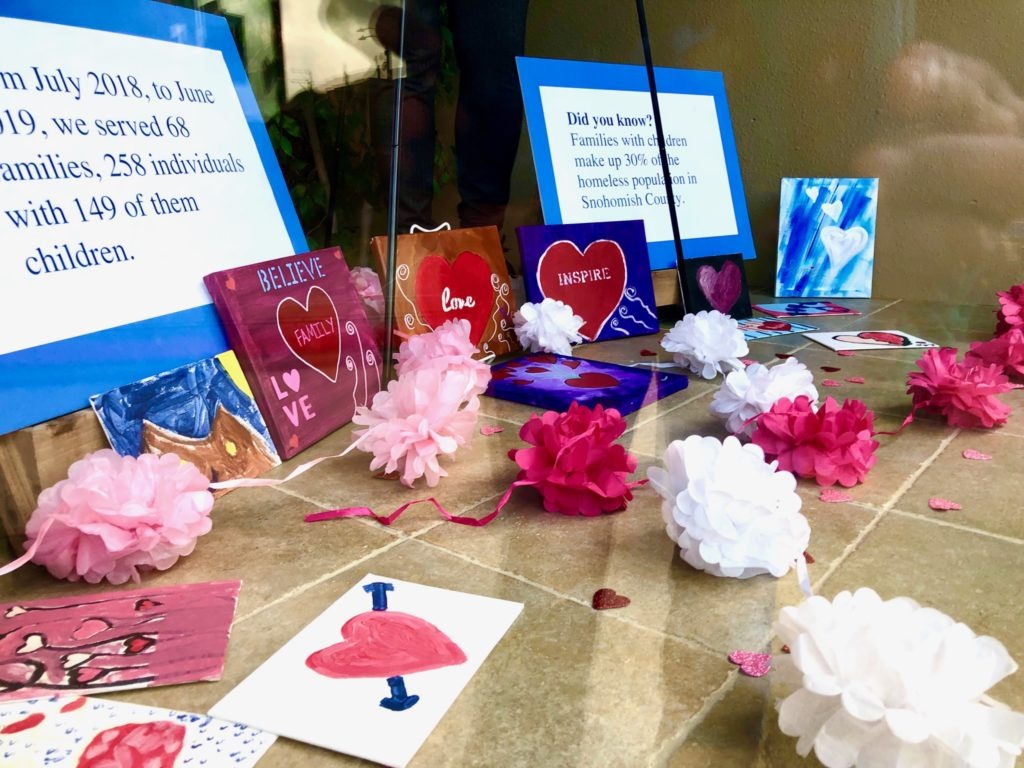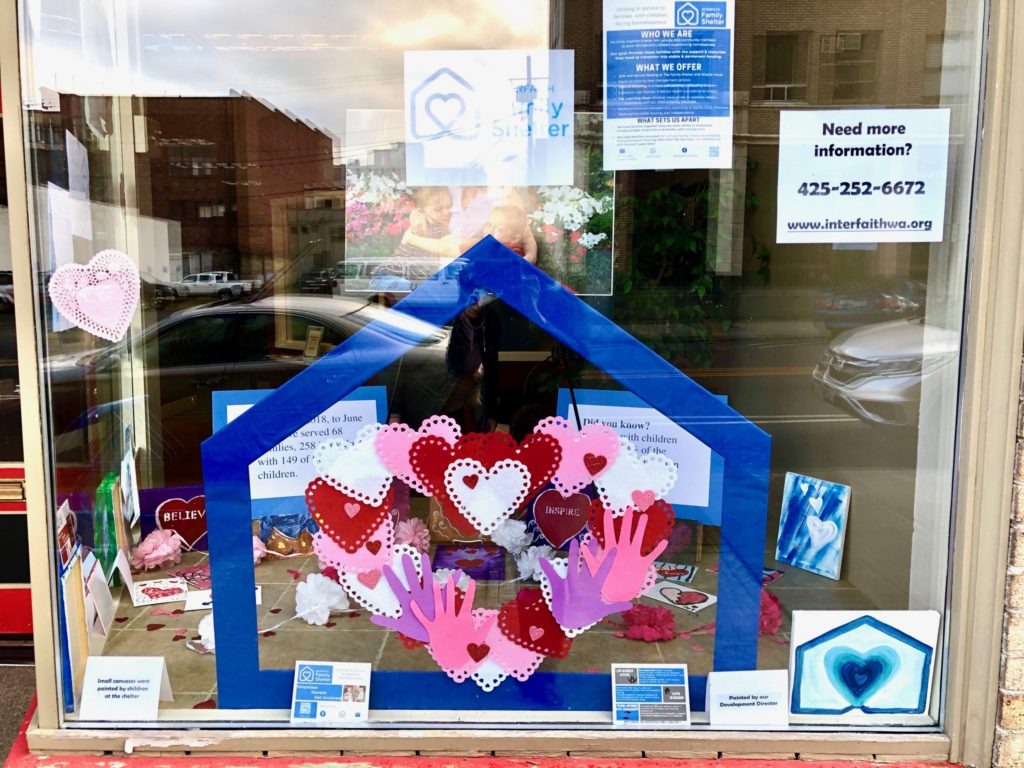 And while you're there, show your support by joining the #Shelfy2020 challenge!