Welcome New Staff to The Family Shelter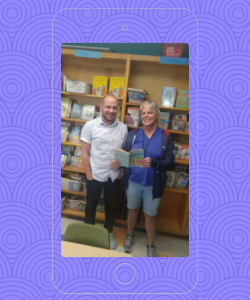 The Interfaith Family Shelter welcomes two great individuals to our team! Julie Brenaman is starting as our Child & Family Advocate, and she will work with children and families to maintain school attendance. She will also lead The Learning Hour for our school-aged residents. Taylor Davenport is our new Evening Shelter Monitor. He will be working with clients to ensure that meals and chores are completed.
Interfaith is so excited to announce the addition to our team, and we are excited for our future growth!
---