We're hiring a Homeless Prevention Specialist!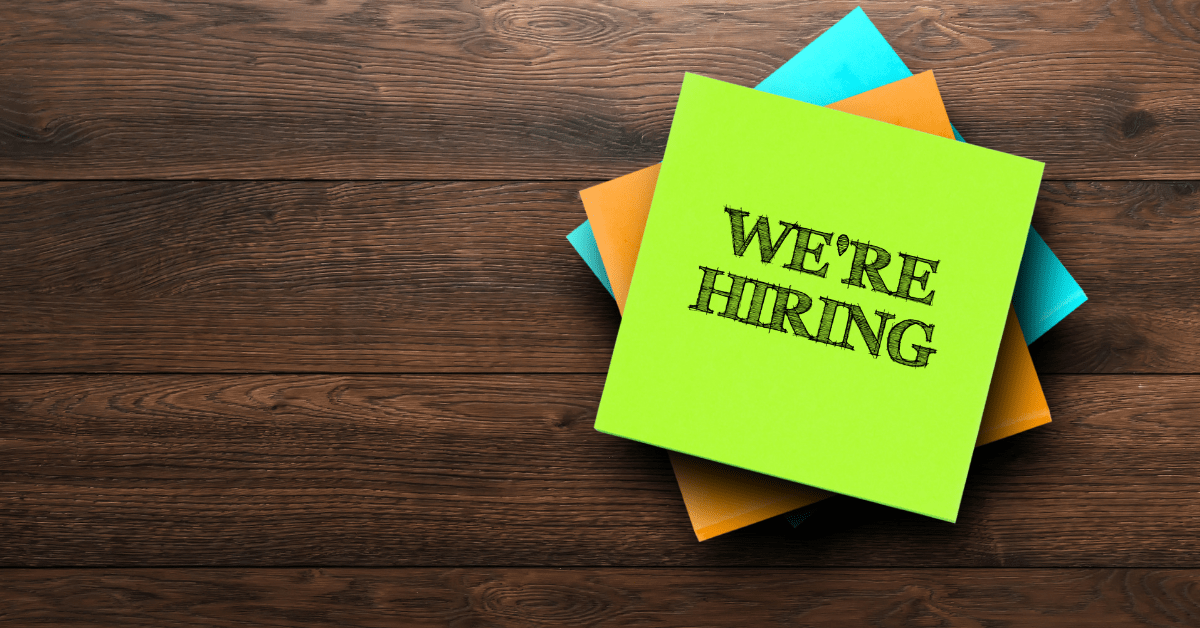 Join our team! You could play an important role at Interfaith Family Shelter.
We empower families, and communities to break the cycle of homelessness through outreach, housing and prevention. Through our programs, we serve hundreds of families throughout Snohomish County. To learn more, please visit our website at http://www.interfaithwa.org
Title: Homeless Prevention Specialist
Pay: $19.00 to $21.00 per hour DOE
Benefits: Eligible for benefits after 60 days
Reports To: Executive Director
Status: Full Time/Non-Exempt
Date: January 13, 2021
JOB PURPOSE:
This Homeless Prevention Specialist works in the Interfaith Homeless Prevention Program exclusively with families that are in danger of becoming homeless. This position is responsible for intervening with ten to fifteen families per month, using a strength-based approach to help families avoid homelessness. This will involve determining with the family, which skills they need to develop of seven key areas: education, employment, housing, health/wellness, life skills, relationships, and community connectedness. The Homeless Prevention Specialist will provide regular virtual and onsite support to ensure families remain housed and are compliant with their lease agreements and are able to find/increase employment. Community and property owner/manager collaboration is a key function of this job.
GENERAL FUNCTION:
Using an empowerment approach based on conflict theory to bolster the clients' own ability to think for themselves, develop a plan based on their strengths. Ultimately, clients will implement that plan for themselves. The Homeless Prevention Specialist will also provide coaching and conflict resolution services to assist clients in resolving conflicts that maybe be endangering current or future housing; including but not limited to negotiating, mediating and conciliating between clients and property owners/managers and/or friends, family and neighbors. The Homeless Prevention Specialist will be a member of a larger team of Rapid Rehousing and Shelter Case Managers at the Interfaith Family Shelter.
QUALIFICATIONS:
· Bachelor's degree in social work, psychology, communications, education, or human services preferred. Appropriate experiences and skills also considered.
· Demonstrated conflict resolution, communication and negotiation skills.
· Ability to stay neutral and unbiased when conciliating and working with parties.
· Comfortable helping others in high stress, conflict situations.
· Commitment and ability to engage in an empathetic, non-judgmental way with people in crises.
· Cultural competency.
· Strong verbal and written communication skills.
· Demonstrated sensitivity to the needs of clients experiencing and at risk of homelessness.
· Self-directed and motivated to set own deadlines. Ability to work from home (at times) and complete all work in a timely manner.
· Computer literacy – Word, Outlook, and Excel required. Facility with other software
programs desired.
· Knowledge of human services in Snohomish County preferred but not required.
· Prior experience in property management is a plus.
· Veterans and bilingual applicants highly encouraged to apply.
PRINCIPAL ACTIVITIES:
· Accept referrals of clients from Interfaith Intake Line.
· Accept referrals from property owners/managers.
· Accept referrals from faith groups and community partners.
· Determine client need by assessing household for financial impact and inability to pay rent. Diagnose barriers to continued housing in current housing.
· Contact referred clients to prepare a strengths-based plan to stabilize current housing. If necessary, plan for obtaining new housing.
· Model problem solving for clients.
· Use conflict resolution skills to gather information from client and property owner/manager to determine amount owed how it is paid and to conciliate to maintain housing.
· Make referrals to a customized array of services available in the community.
· Maintain strict confidentiality of client information in conformance with related policies and procedures.
· Collect all data needed for payments to property owners/managers.
· Perform proper collection of data, documentation, and compliance with reporting requirements
· Ensure all data entry requirements are met in Interfaith Family Shelter's internal database and HMIS
· Comply with grant defined program standards and expectations
· Participate in Shelter Circle meetings and other Interfaith Family Shelter meetings as requested by supervisor.
· Perform related duties as assigned.
WORKING CONDITIONS:
· Staff may work with challenging clients and must have the ability to de-escalate caregivers, families & youth.
PHYSICAL REQUIREMENTS:
· Must have the ability to run up and down indoor and outdoor stairwells in case of emergency.
· Communicate effectively with clients, staff, other programs, vendors and the public, both orally and in writing.
· Hear voice conversations and alarms.
· Possess close vision, far vision, side vision, depth perception, visual ability to read a variety of materials.
· Dexterity of hands and fingers to reach, handle and operate telephone, computer keyboard, record information in appropriate youth files and logs.
Interfaith Family Shelter will provide reasonable accommodation to qualified persons with disabilities if requested.
Interfaith Family Shelter is strongly committed to removing barriers and supporting inclusion and diversity in all its forms. We strive to create a safe and open atmosphere for families, staff, board members, community partners and funders. We learn from the diverse individuals we work with and embrace their unique attributes to ensure we fulfill our agency mission and core values. Interfaith
Family Shelter is an Equal Opportunity Employer. We seek to provide equal opportunity for all persons without regard to race, age, color, religion, gender, gender expression, marital status, sexual orientation, military status, national origin, or any other characteristic protected under the law.
People of color and members of the LGBTQ community are strongly encouraged to apply. We are dedicated to the goal of building a culturally diverse and pluralistic workforce, committed to working in a multicultural environment and we strongly encourage applications from veterans, and marginalized populations; including people of color, women and those in the LGBTQ community. We encourage those with personal experience with homelessness to apply.
If you are interested in this position, please email a resume and cover letter to jdean@interfaithwa.org. No phone calls accepted. Only those candidates considered are contacted.
---