We are committed to working with partners to provide low-cost yet effective solutions in the effort to minimize family homelessness in our communities. And Faith Family Village – a Pallet Shelter project for families with children in Everett – is just the latest example of an innovative and collaborative partnership to move families off the streets and into homes.
In partnership with Faith Lutheran Church, Faith Food Bank, the City of Everett, Snohomish County, and Pallet Shelter, the Interfaith Family Shelter will operate an additional eight emergency shelter units for families at this new location in Everett.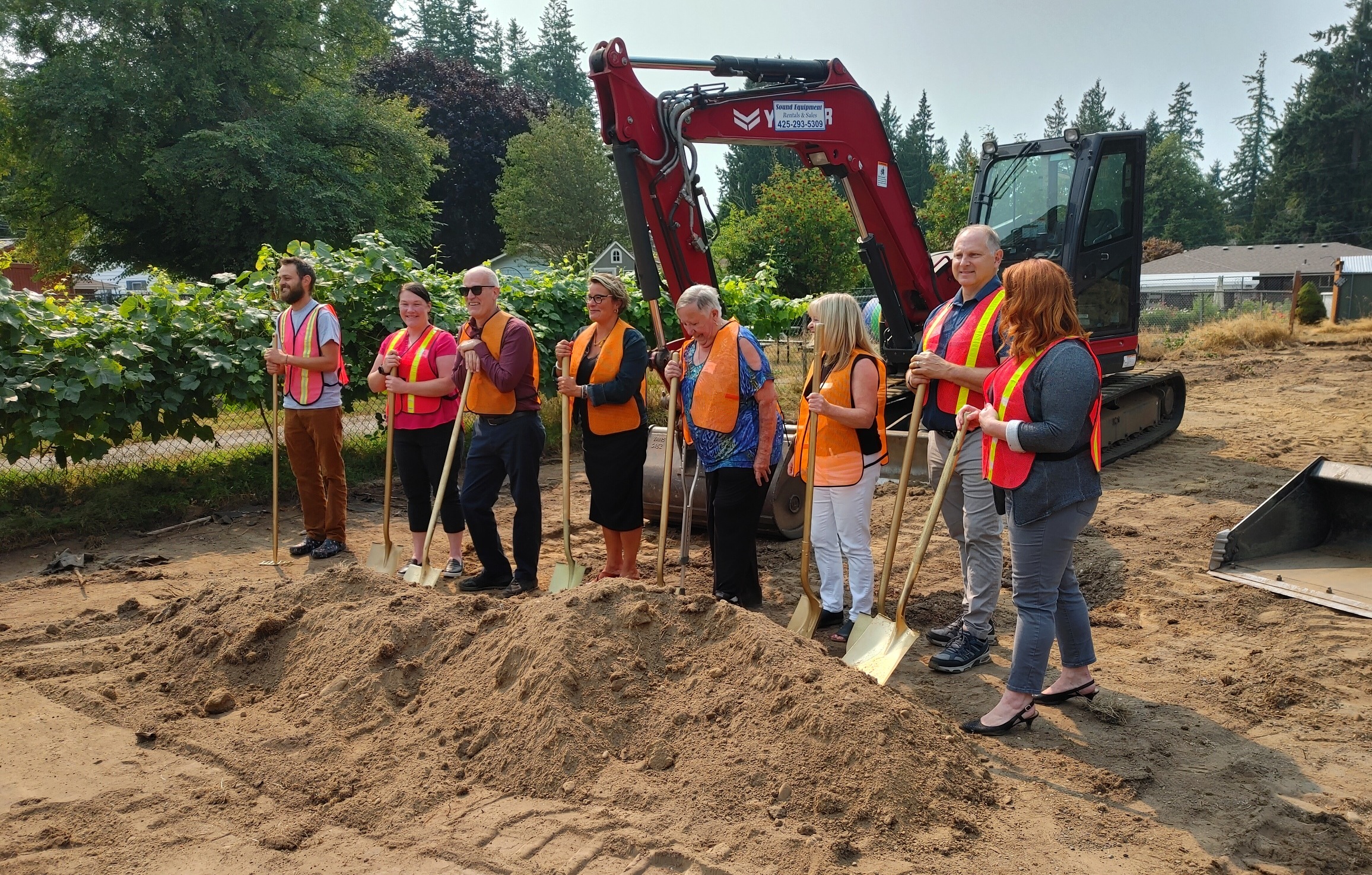 A diverse group of partners came together to break ground for Faith Family Village on August 21, 2023, including: US Representative Rick Larsen, Everett Mayor Cassie Franklin, Everett City Councilmember Paula Rhyne, WA Representative Mary Fosse, Bishop Shelley Wee, and Roxana Boroujerdi.
The Interfaith Family Shelter is running the emergency-shelter-and rehousing program for families at Faith Family Village, based on the same proven and successful model at the Family Shelter and scattered shelter sites.
This latest project increases our program capacity by 38% and house about 32 people—including 19 children—at a time. More importantly, Faith Family Village provides even more families with the tools to overcome homelessness, achieve permanent housing, and become financially self-sufficient.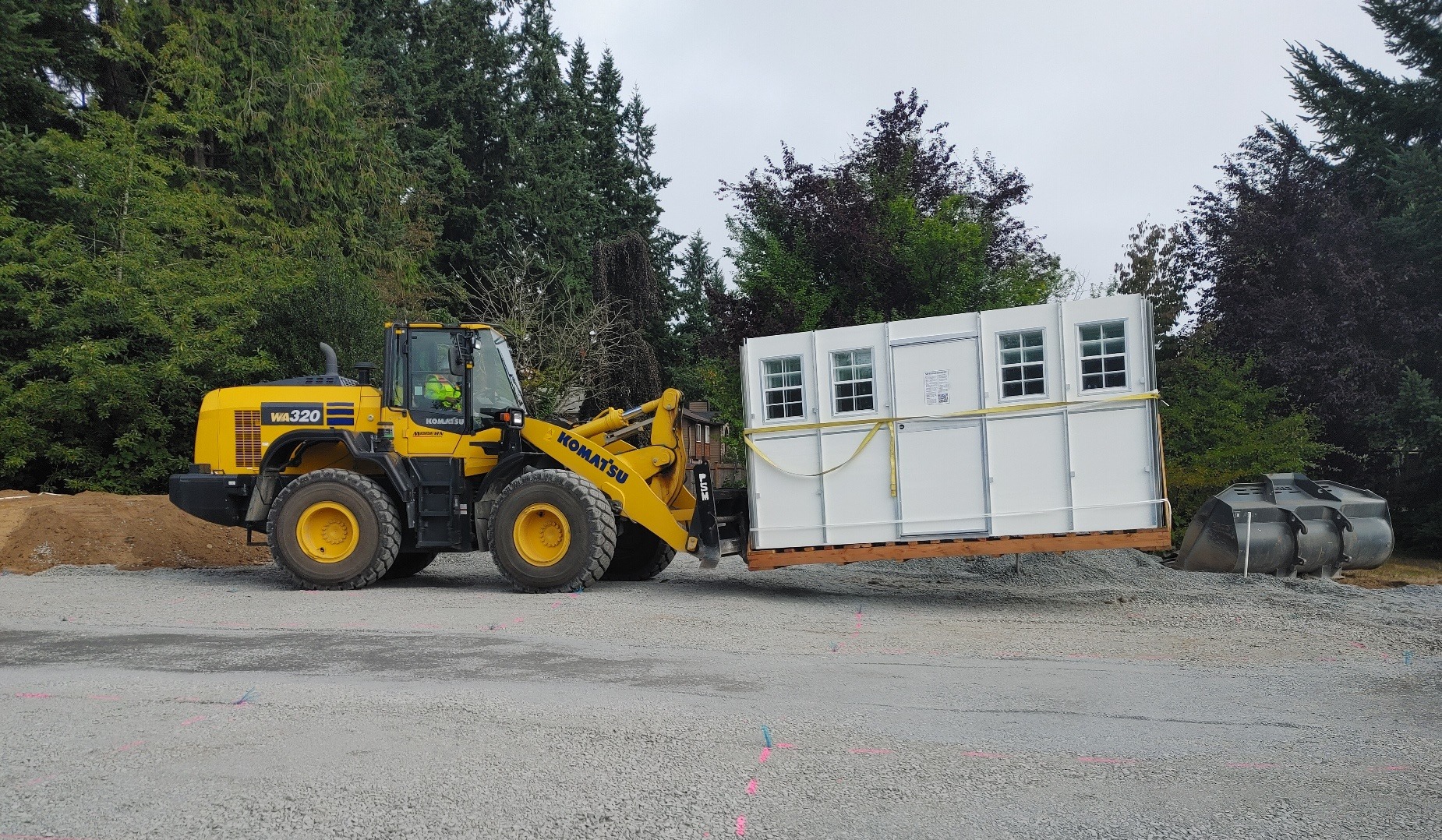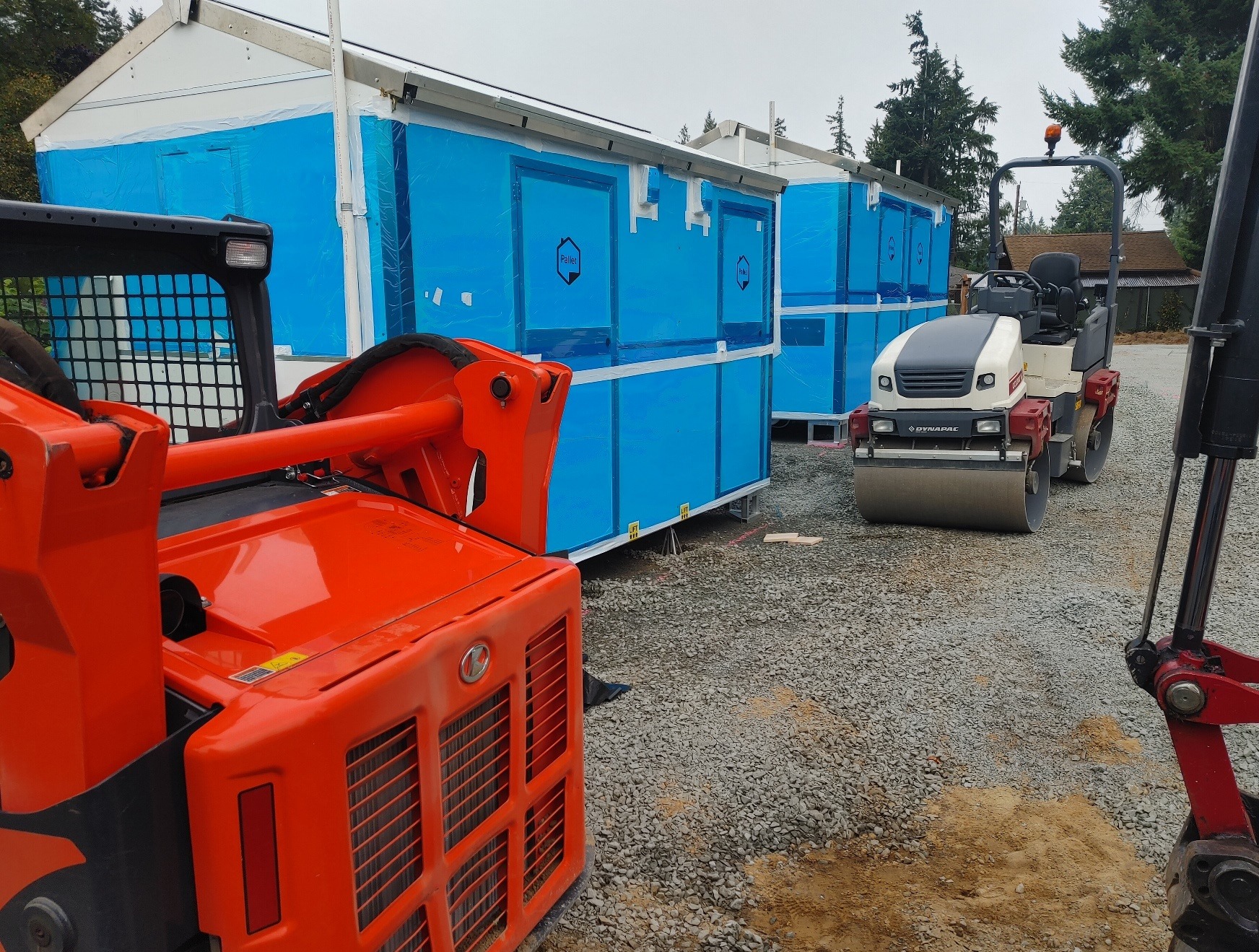 Construction underway at the Faith Family Village site in September, 2023.
At this location, each 100 sq. ft. individual unit will contain four beds and a lock on the door. Families will have access to our emergency shelter program, food from the Faith Food Bank, secure bathrooms with showers, a kitchen, a play structure, the Children's Program, and the range of other resources that we provide to help families develop healthy living dynamics and financial independence.