We unite diverse faith and community groups in the common effort to address the regional homelessness crisis. We keep families together.
We provide families facing homelessness with resources to overcome homelessness and achieve permanent housing.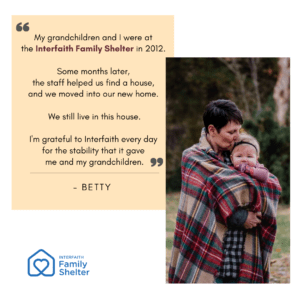 Through the generous support and involvement of our committed donors and volunteers, our shelter-and-rehousing programs:
Provide Shelter
Client families receive emergency shelter and basic needs services for up to 90 days.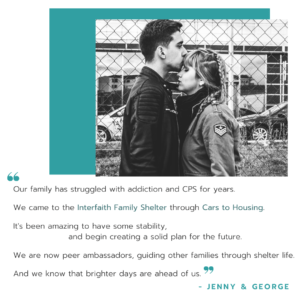 Help Rebuild Lives
Families develop self sufficiency and economic independence through dedicated case management and support.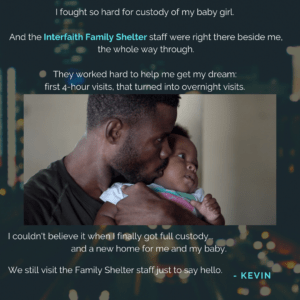 Promote Permanent Housing
In collaboration with housing partners, we help families facing homelessness achieve affordable housing.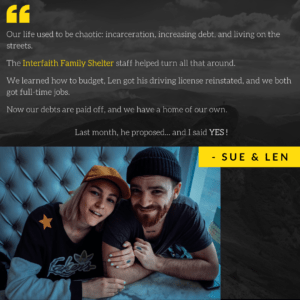 All are welcome
We offer non-discriminatory low-barrier access to shelter and resources, regardless of age, race, income, or faith affiliation.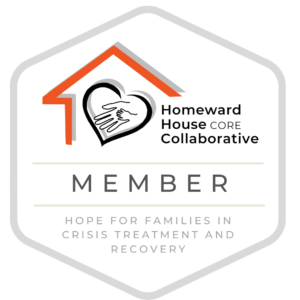 We are proud to be a member of the Homeward House Collaborative and are working in collaboration with other organizations and community members to provide hope and support to pregnant women, expectant fathers, and families with infants in crisis due to substance use disorders.