There are many ways in which you can help our client families overcome homelessness. Join our growing community of volunteers and donors today, and help support the Interfaith Family Shelter. Follow us on Facebook and Twitter. Or Leave a Lasting Legacy through our endowment fund.

I Want to Donate
Gently used items are always welcome, but some items are much more useful than others.
Right now, we need men's clothing (shirts, pants, shoes, jackets, etc.) and new/ unused men's personal items (e.g., underwear, socks).
Call the Shelter at 425-303-9774, ext. 6 to find out what we need most right now, and schedule a drop-off donation.
The Shelter accepts donations Monday through Thursday each week.
Our frequently updated Amazon Wishlist includes urgently needed items – at affordable prices – based on current shelter needs.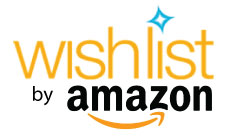 I Want to Volunteer
From everyday maintenance and upkeep, to pruning and weeding in the Shelter's community garden, to helping out with the Learning Hour children's program… there are so many ways to share your skills, expertise, or time with us!