I Want to Donate
Gently used items are always welcome, but some items are much more useful than others.
Here are some items that we currently need:
   

Bath Towels
   Bed sheets: Twin size & Full size
   Boy clothes (sizes: baby – youth)
   Women's deodorant
   Baby carriers (e.g., Ergobaby, Infantino, Moby Wraps, Slings, backpack style , etc.)
   Baby gates
   Cleaning supplies (bleach, Clorox, pine sol, etc.)
   Laundry Soap
Call (425) 303-9774 (ext. 6) or email us to schedule a drop-off donation!
Preferred drop-off times:
Mon, Tue, Thurs & Fri: 10 am – 4 pm
Sat & Sun: by appointment only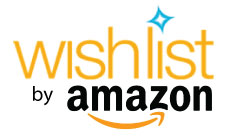 I Want to Volunteer
From everyday maintenance and upkeep, to pruning and weeding in the Shelter's community garden, to helping out with the Learning Hour children's program… there are so many ways to share your skills, expertise, or time with us!
For everyone's safety, we are currently limiting shelter volunteers to those who are fully vaccinated & are able to perform socially-distant tasks.
Current volunteer needs:
Help out with the Children's Learning Hour Program
Facilities and Maintenance at shelter locations
Serve on any of the following program Committees: Finance, Facilities, Development & fundraising, Homeless Prevention, and Children's services

 
Have a suggestion that's not listed here?