The Interfaith Family Shelter has two current openings:
Rapid Rehousing Case Manager (see below)
Do you have a passion for helping families find permanent and sustainable solutions to homelessness?
If you are well-organized, have excellent people skills, and enjoy motivating others to succeed, this job might be for you!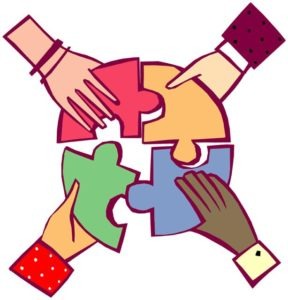 The Rapid Rehousing COVID Relief Case Manager works exclusively with homeless families in the Coordination of Care Rapid Rehousing Program that uses a housing-first program model. This position is responsible for case managing 15 – 20 families experiencing homelessness by using a strengths-based approach.
You will play an integral role in helping families increase their skills in seven key areas: education, employment, housing, health/wellness, life skills, relationships, and community connectedness.
Through weekly onsite support, you will ensure that client families find housing, are compliant with lease agreements, and can find or improve employment opportunities. You will also collaborate with community partners and landlords on a regular basis.
A detailed job description is below.
If you're interested and want to apply, please email a resume and cover letter to Executive Director, Jim Dean.
Please note: No phone calls accepted. Only candidates under consideration will be contacted.
Detailed Job Description
Job title: Rapid Rehousing Covid Relief Case Manager
Full Time: Monday-Friday, 9 am to 5 pm (Temporary 18-month position)
Pay: $18.00 to $20.00 per hour DOE
Benefits: Eligible for benefits after 60 days
Reports to: Rapid Rehousing Program Manager
Duties include:
Case Management
· Family driven case planning with an emphasis on self sufficiency
· Weekly contacts with clients to ensure clients are receiving proper support and resource prior to housing and monthly contacts after permanent housing is acquired
· Conduct mobile case management with clients to demonstrate how to access resources and increase employability
· Connection to employment and education resources
· Assist clients in maintaining housing and complying with lease agreements
· Conduct assessment of agency outcomes and goals at entry, during, and at exit for each client
· Assist clients in gaining independent living skills and increase soft skills to build positive relationships with landlords
· Refer to support services in Snohomish County to ensure long term stabilization, eventually ensuring that families are able to sustain housing stability independent of staff support.
Housing Identification and Management
· Address barriers to independent housing
· Assist clients in locating permanent housing options that fit their needs
· Support clients through the rental application process and navigate barriers to lease agreements
· Educate clients on landlord and tenant rights.
· Knowledgeable on local and federal fair housing laws
· Implement program standards that align with fair housing laws and guidelines
· Work collaboratively with the coordinated entry program and the entire outreach team
Landlord Liaison & Outreach
· Create partnerships with Snohomish County landlords
· Outreach to landlords, focusing on the benefits of the Rapid Rehousing program
· Collaborate with other Rapid Rehousing programs in Snohomish County
· Develop strategic partnerships with social service agencies
Data Management and Paperwork
· Perform proper collection of data, documentation, and compliance with reporting requirements
· Ensure all data entry requirements are met in Interfaith Family Shelter's internal database and HMIS
· Comply with HUD defined program standards and expectations
Qualifications include:
· BA degree, preferably in a social science or equivalent field AND one year working directly with family homelessness, (or) any combination of experience and education that support the needs of the position.
· Experience in property management or real estate is a plus.
· Strong and effective communication skills; proficient in crisis intervention/de- escalation.
· Strong paperwork and data management skills required.
· Possess a valid Washington State driver's license, insurance and reliable transportation.
· Clear background check through WSP.
· Possess knowledge of homeless culture, individual development, and strength based approach
· Knowledge of community resources, and case management skills. Must have good organizational skills and the ability to communicate with community members, clients, vendors and the public.
· Bilingual English/Spanish a plus
Working conditions:
· Staff may work with challenging clients and must have the ability to de-escalate caregivers, families & youth.
Physical requirements:
• Must have the ability to run up and down indoor and outdoor stairwells in case of emergency.
· Communicate effectively with clients, staff, other programs, vendors and the public, both orally and in writing.
· Hear voice conversations and alarms.
· Possess close vision, far vision, side vision, depth perception, visual ability to read a variety of materials.
· Dexterity of hands and fingers to reach, handle and operate telephone, computer keyboard, record information in appropriate youth files and logs.
The Interfaith Family Shelter will provide reasonable accommodations to qualified persons with disabilities, if requested.
The Interfaith Family Shelter is strongly committed to removing barriers and supporting inclusion and diversity in all its forms. We strive to create a safe and open atmosphere for families, staff, board members, community partners and funders. We learn from the diverse individuals we work with and embrace their unique attributes to ensure we fulfill our agency mission and core values. Interfaith Family Shelter is an Equal Opportunity Employer. We seek to provide equal opportunity for all persons without regard to race, age, color, religion, gender, gender expression, marital status, sexual orientation, military status, national origin, or any other characteristic protected under the law.
People of color and LGBTQ+ community members are strongly encouraged to apply. We are dedicated to the goal of building a culturally diverse and pluralistic workforce, committed to working in a multicultural environment, and we strongly encourage applications from veterans, and marginalized populations including people of color, women and LGBTQ+ community members. We encourage those with personal experience with homelessness to apply.
If you're interested in this position, please email a resume and cover letter to jdean@interfaithwa.org. No phone calls accepted. Only candidates under consideration will be contacted.