The Interfaith Family Shelter is proud to collaborate with our community partners on the Homecoming Benefit Concert on September 18,2022!
The Homecoming – Stabilizing Our Community One HOME at a Time concert is a joint effort by several community organizations to support local charities that specifically provide assistance to people in our community who are facing homelessness and housing instability.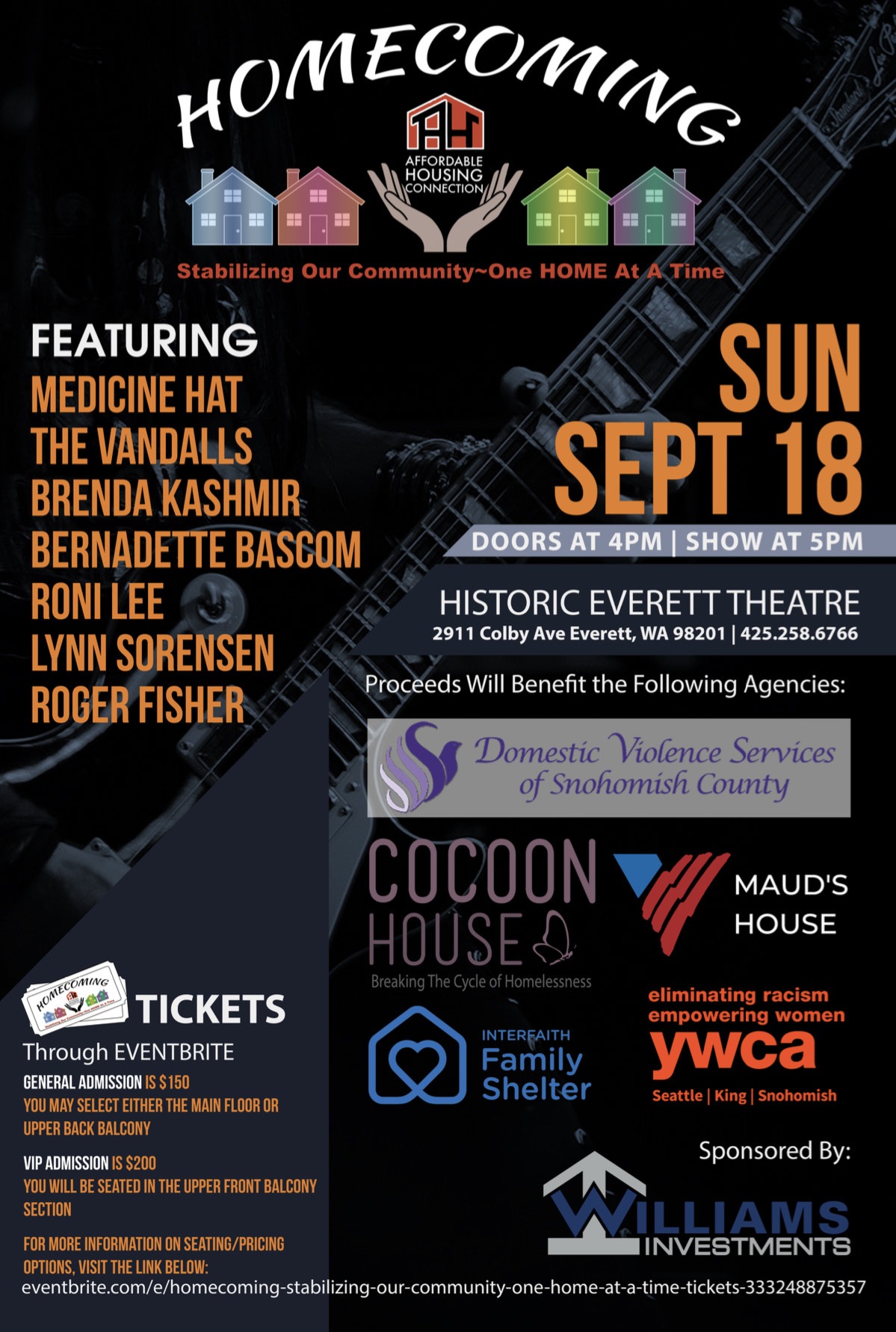 In addition to the Interfaith Family Shelter, proceeds will also go to support Domestic Violence Services, Cocoon House, the YWCA/Pathways for Women, and VOA/Maud's House.
And the concert line-up features many amazing musical talents, including: The Davanos, Medicine Hat, Vandals, Brenda Kashmir, Bernadette Bascom, Roni Lee (Runaways), Lynn Sorensen (Bad Company), and Roger Fisher (Rock and Roll Hall Of Fame Artist from HEART).
Show up to support an important social issue in our community and also enjoy some amazing live music!
Open to all ages, and tickets range from $37.50 – $100