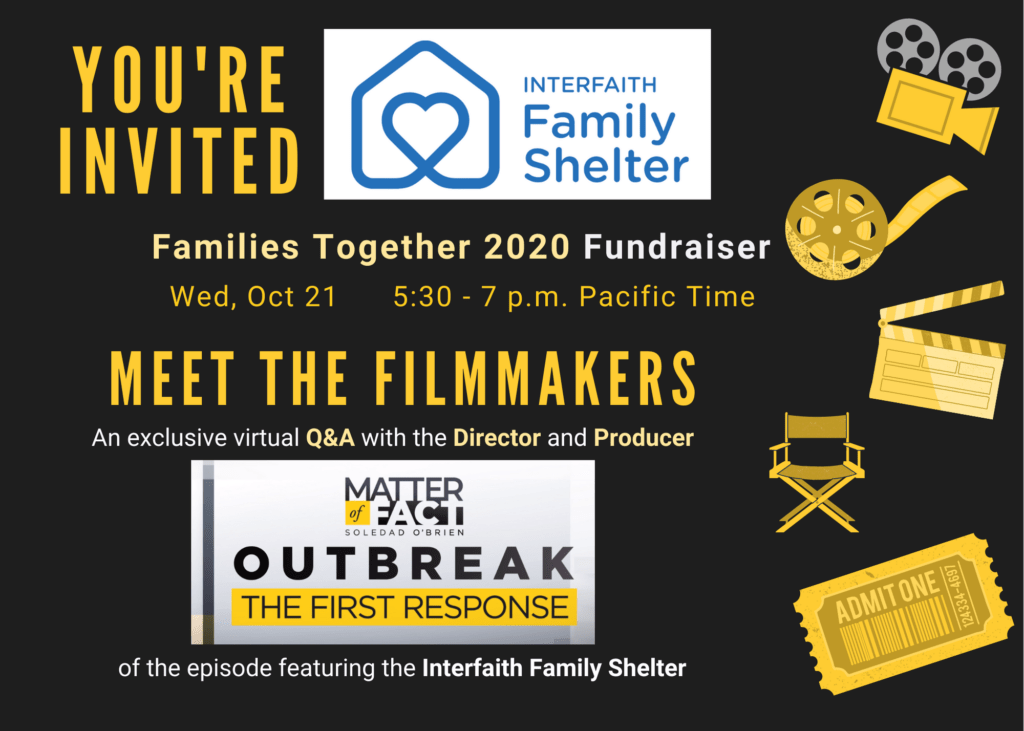 The annual Families Together fundraiser is a virtual event this year!
And we have a very special treat lined up for you.
We are committed to keeping families, supporters, and staff safe during the COVID-19 pandemic. So our annual fundraiser is moving online this year.
We promise you a spectacular experience, nonetheless!
Earlier this spring, the Interfaith Family Shelter partnered with Soledad O'Brien Productions on the episode "Outbreak: The First Response" – as part of the award-winning series Matter of Fact with Soledad O'Brien.
Featuring one of our clients on their amazing journey to overcome homelessness, the documentary crew followed Stevie's family from homelessness, through our Cars to Housing program, then to the Family Shelter, and finally into a home of their own.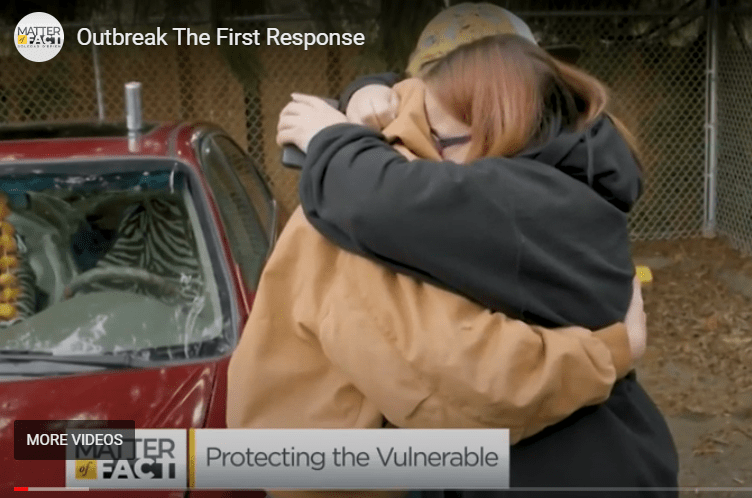 Now join Director, Rose Arce, and Field Producer, Riley Morton, for an exclusive, behind-the-scenes virtual Q&A on the making of this episode, public health, the ongoing pandemic, and homelessness in America.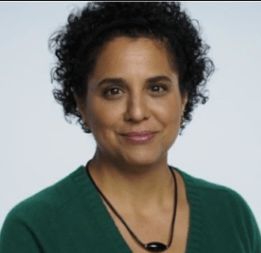 A Pulitzer prize winner and three-time Emmy Award-winning journalist, Rose is based in New York City. She has produced 13 documentaries, including Her Name Was Steven and The War Comes Home. Her work with Soledad O'Brien spans 16 years, and includes co-authoring two books and producing nine documentaries.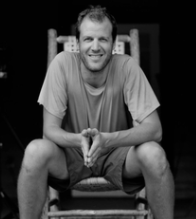 Specializing in non-fiction films and remote-location production, Riley's portfolio spans adventure sports and travel documentaries. He is based in Seattle, and his clients include the Discovery Channel, PBS, Netflix, National Geographic Channel, ITV, and the Food Network.
Mark your calendar: Wednesday, October 21, 5:30 – 7 p.m. Pacific Time.
We hope you can join us and be a part of this special event!