GiveBIG 2022 was on May 3 – 4, 2022.
GiveBIG is a statewide movement that supports non-profits in your community.
You have been hearing a lot about our ongoing Capital Campaign to purchase the Family Shelter. And we have made great progress toward that fundraising goal.
But even during this exciting time of change, the Interfaith Family Shelter's programs and services that serve families in our community still need funding and support.
And that's where GiveBIG comes in!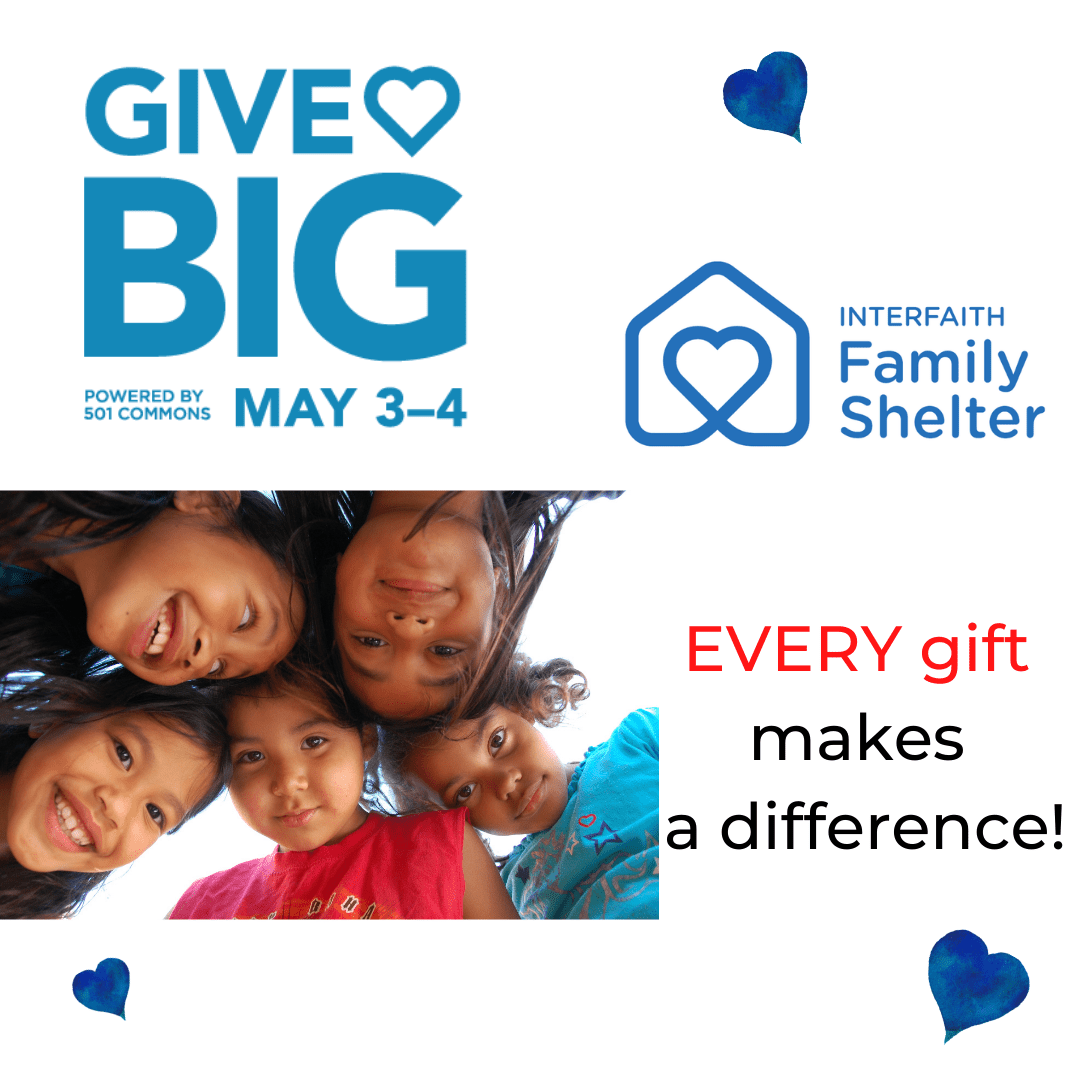 With the help of our generous and long-standing supporters, Interfaith raised a little over $4,968 during GiveBIG 2022!
Thank you to everyone who made a gift toward our GiveBIG campaign.
We've said it before: Your gift makes a tremendous difference in a family's life!
As we continue to explore partnerships and innovative solutions to the homelessness crisis in our region, we want to pause and say THANK YOU for supporting our efforts to help families develop self-sufficiency, housing stability, and independence!