Interfaith was proud to commemorate one of our long-time partner's milestones in June: Birthday Dreams celebrated its 13,000th birthday celebration right here at the Family Shelter, delivering birthday goodies to make one young resident's birthday extra special!
As AJ and his mom, Merina, watched in glee, several gift bags and a large chocolate cake were carefully unloaded and stacked on a table beside the Family Shelter play structure. The excited birthday boy exercised admirable restraint as his mom smiled and thanked the Birthday Dreams crew, and Interfaith's Child & Family Advocate, Lynn Barashkoff, for organizing this special celebration.
"Birthday Dreams is based in Renton, and we work with over 70 shelter partners in Pierce, King, and Snohomish Counties," says Development Director, Jarod Drozdowski. "It's a wonderful feeling to have a positive impact on the people who need help in the community."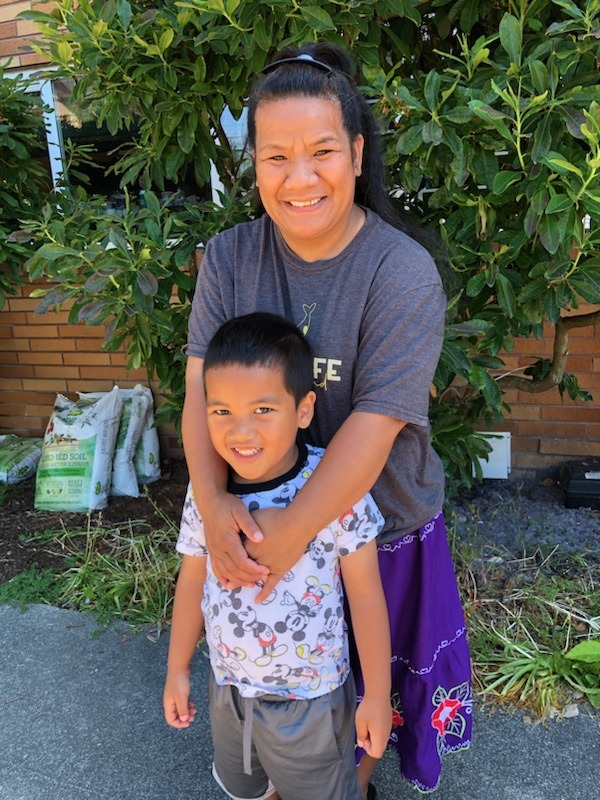 Thank you to Jim, everyone at Interfaith, and Birthday Dreams. We really appreciate it!"
– Merina, AJ's mom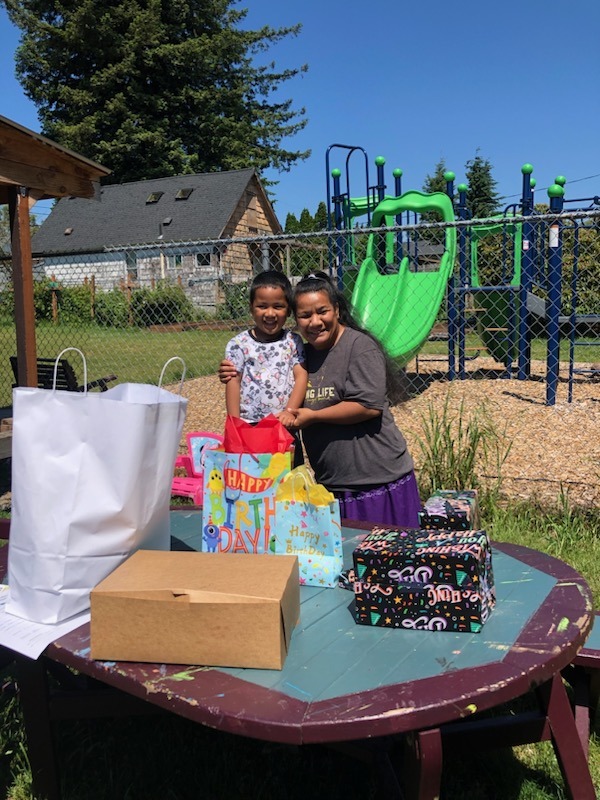 AJ is all smiles, surrounded by his birthday surprise
Little AJ – who turned 5 years old in mid-June – and his family moved out of the Family Shelter a couple of weeks earlier, and now live in a nearby apartment. AJ is the middle child of three children and attends preschool. He likes books, counting numbers, and playing with blocks.
Birthday Dreams and its army of volunteers are dedicated to bringing smiles to kids on their birthdays. Volunteers like Jim Waugh, who has been helping out at Birthday Dreams for four-and-a-half years now. To date, he has made over 2,000 deliveries, and drives all over the tri-county region from his home base in Kent, WA.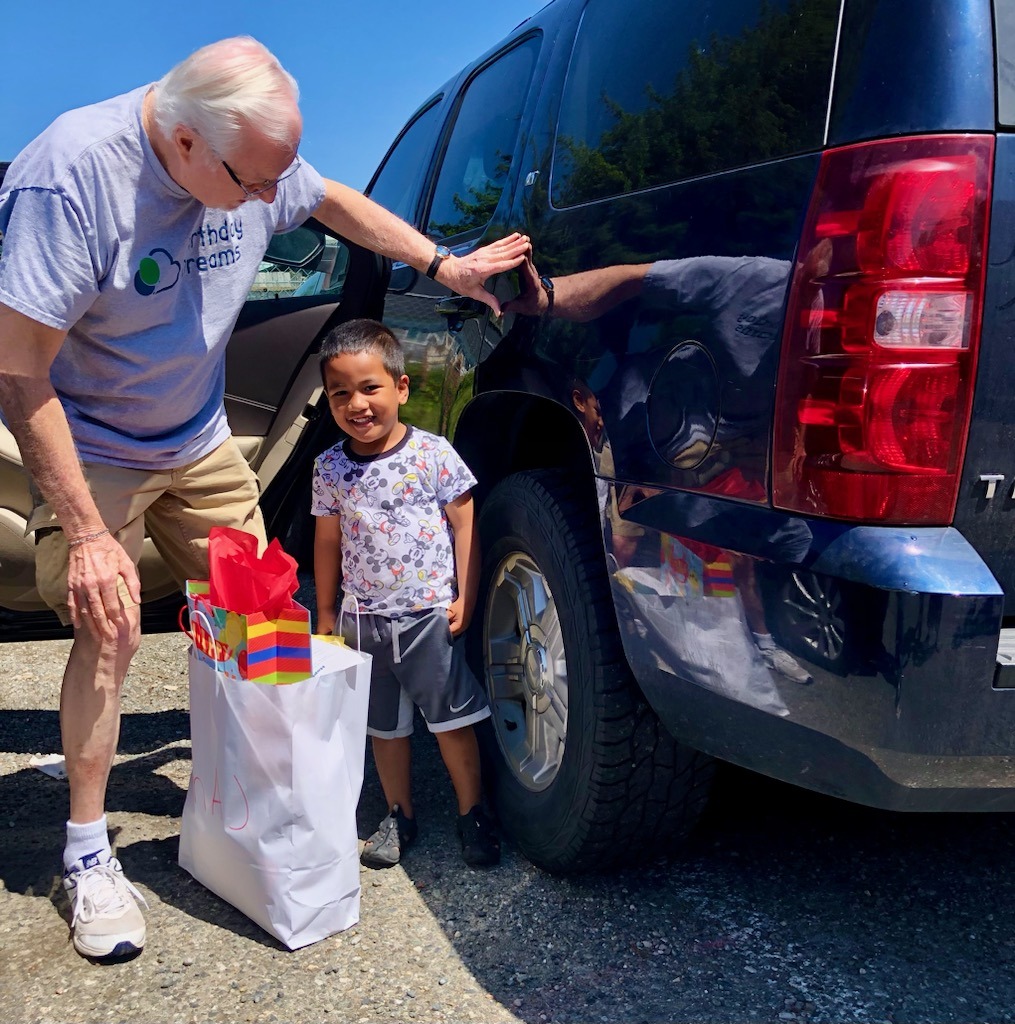 Volunteer Jim Waugh greets the birthday boy with gifts and cake.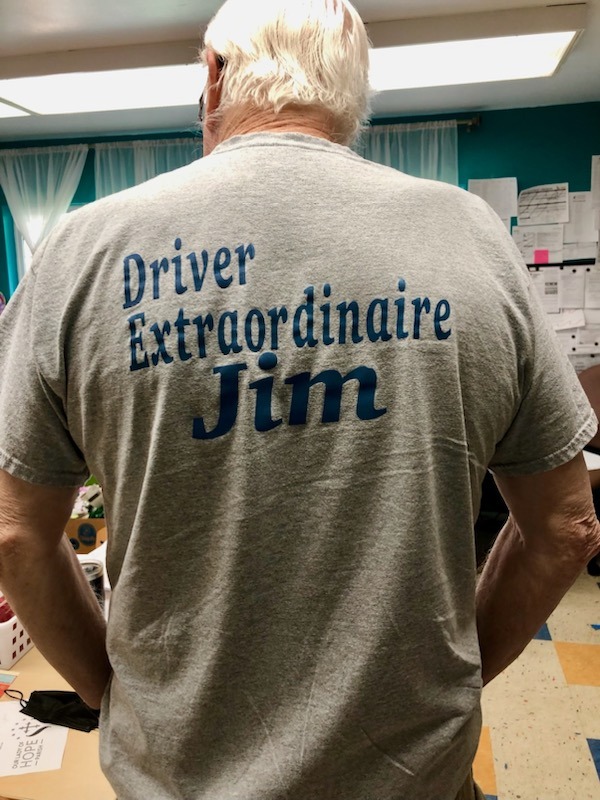 Jim Waugh has made over 2,000 deliveries for Birthday Dreams- many of them to the Interfaith Family Shelter!
"I was looking for something to do to support nonprofits, and decided to get involved with Birthday Dreams," says Waugh. "I like coming to Interfaith a lot – seeing the kids and their families, as I deliver and drop off gifts." He pauses and adds, "I enjoy seeing their smiling faces and making a bit of a difference in their lives."
"Jim is our resident rock star!" says Drozdowski. "And it's such a pleasure to work with Lynn and the crew at the Family Shelter. The more we can do here, the better!"