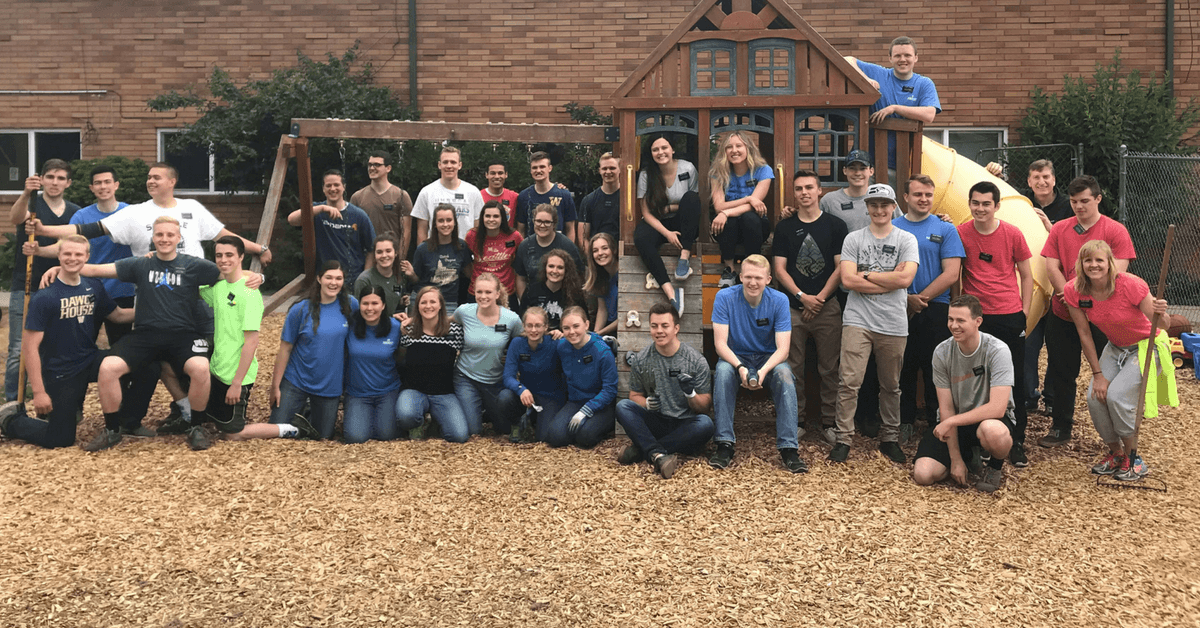 A big thank you to the Washington Everett Mission. Their team of 30 members donated their time and energy to weed and mulch the gardens, as well as sanitize the children's play area at The Family Shelter in early August.
The outdoor areas at the shelter are now welcoming, weed free, and clean!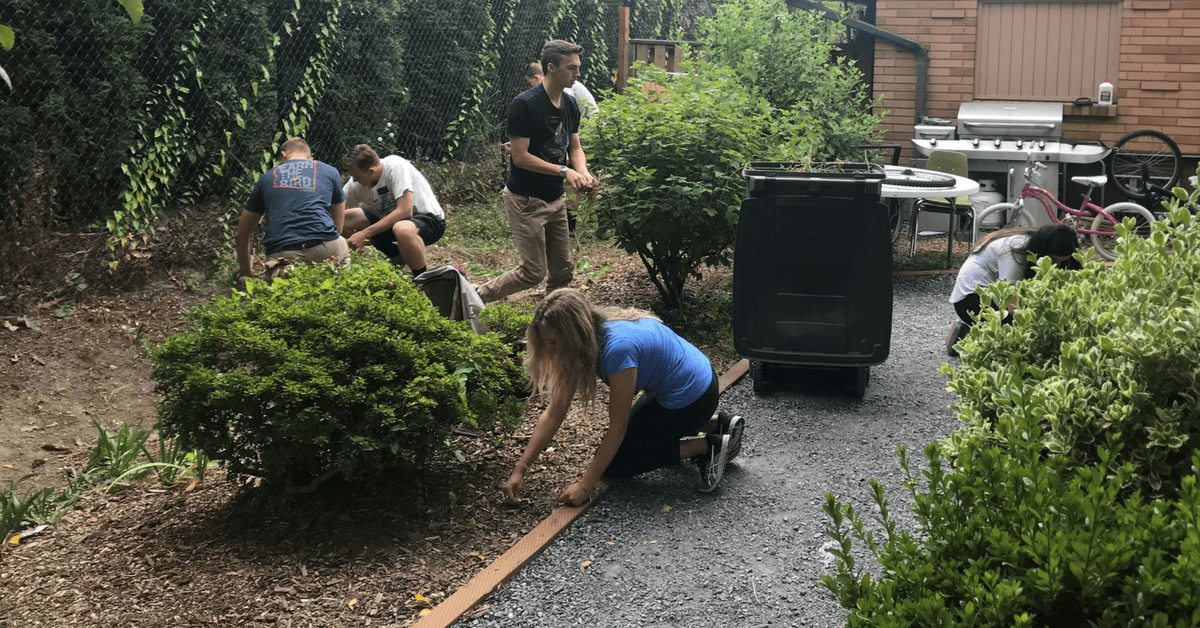 The group was led by Elder Wilding from the Everett Mission and the team members traveled from areas spanning Seattle to Bellingham to volunteer for the day.
We are thankful for their support and hope to work with them again!
If you have a group interested in volunteering for maintenance projects at The Family Shelter, please contact us!